The battlefronts in the Far East –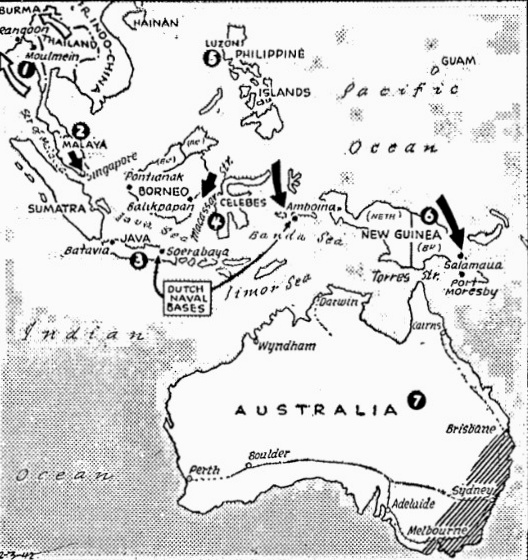 1. White arrows show Jap threats as British hold off foe west of Moulmein, Burma.
2. U.S. planes raid Jap bases in Malaya as Singapore awaits ground attack.
3. Japs heavily air raid Soerabaja, Java, biggest Dutch base, and other Java towns.
4. U.S. Army plans sink two more Jap transports, down 9 more planes in Makassar Strait.
5. MacArthur's forces smash two more Jap landing attempts behind lines.
6. Port Moresby, 400 miles from Australia, raided in new attacks in New Guinea.
7. Australia suspends air mail service, holds test blackout in Sydney area.