Hi guys,
I'm logged in and would like to access the Dicktionary content not from YouTube, but via timeghost. tv. If I click any of the videos, this page appears: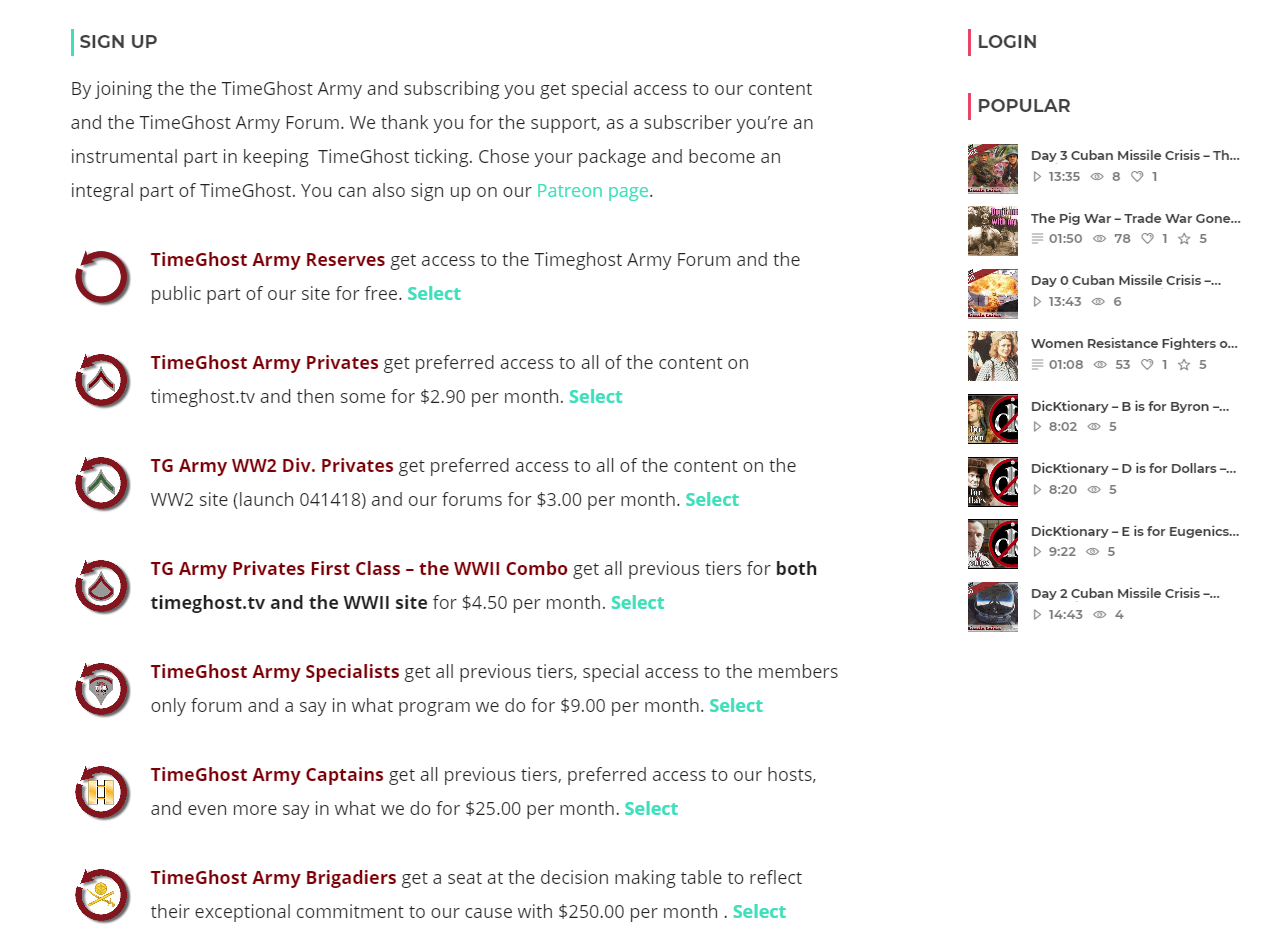 I cannot click the "Login" button on the right side, it will just turn red when I mouse-over it. And as I said, I am logged in. I've tried another browser, but I've got the same result. For all I know, my subscription is valid and active. If I look at my account, it only shows this: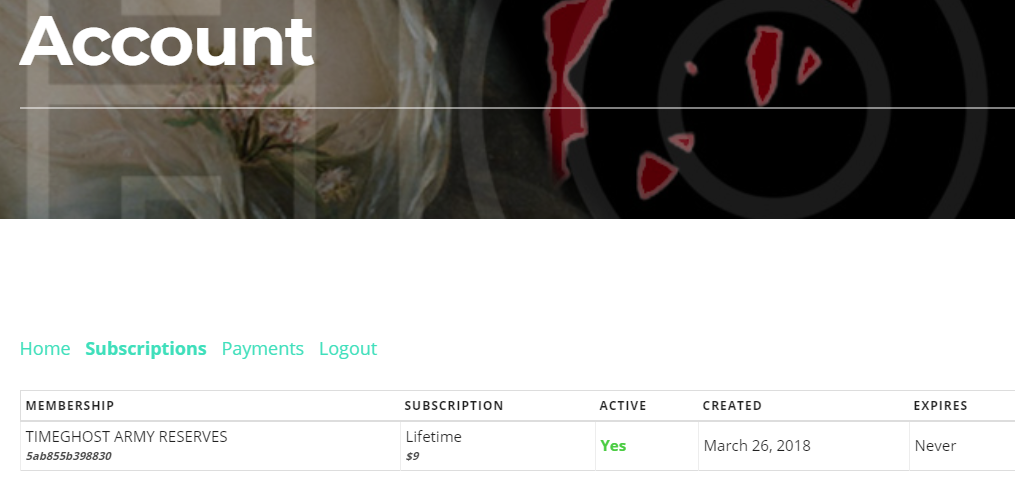 This seems to be my Kickstarter pledge and my current Patreon pledge (I pledged 3$ a while ago and it was turned into the 4.50$ combo tier) is not on there. Is that the issue?