Did they screw up something again?
More like "omitted or forgot to explain a very important part of the story in the video."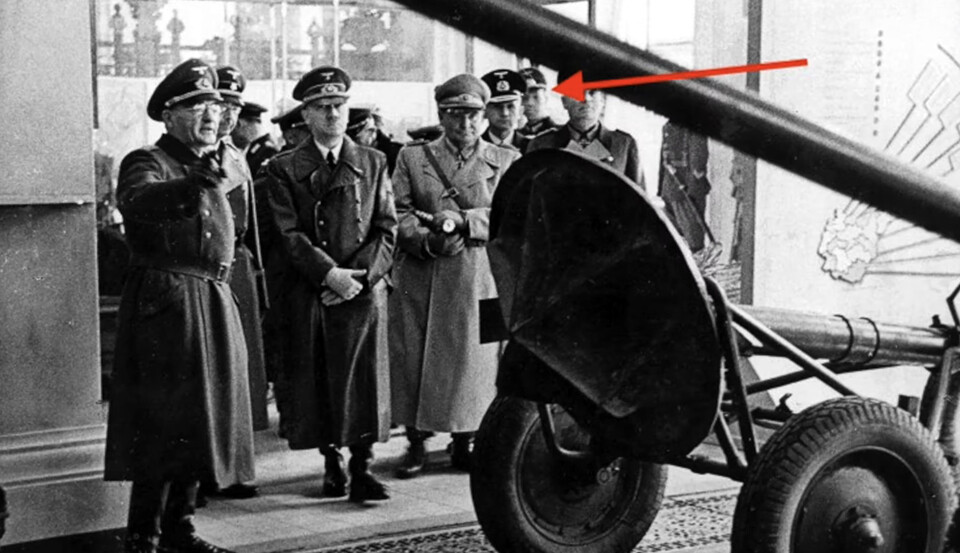 Gersdorff (presumably): "So close…"
Indy did watch the War against Humanity episode for more details. Sparty will cover more of it in the part 2 of March 1943.
Hope he does. I don't recall the Day of the Dead being talked about in Part 1.
Ture but it happened on March 21st, which part 1 covered up to the 15th. Sparty did talk about the plane attempt in part 1. We shall see
Awaiting Part 2

, though I pray he doesn't screw up. The latest special episode on Hollywood left somewhat of a sour note in my mouth.
Keep your expectations low and you will never be disappointed - Kratos
My expectations are already low after this episode

Then turn your expectation dial to zero then.

So much doom and gloom. In the US everyone gets participation trophies. Let them try and I'm sure theywill surprise us. If not, better luck next time. Every channel gets things wrong. Sometimes it's they why they get them wrong that's more important.
Thought that occurred to me is that it's ok to get they wrong if you acknowledge mistakes, encourage discussion of the corrections and move forward. Suppressing the discussion is a sign of amateurism cause it always comes back to bite you.

I really want them to improve, especially with their sourcing and presentation.
BTW: At the moment, my sister's helping me transcribe all the videos from the WW2 Channel in order to better help us check the historicity of the videos.
And also, I definitely know why they got, say, their racism and Hollywood videos wrong. And the reason isn't quite pretty. Methinks TG is not too concerned over primary sources at the risk of those sources being inconsistent with the narrative put forth – like claims of Breen being an antisemite despite, outside of statements made in anger, evidence to the contrary. Their own narrative is more important.
Methinks that someone else is overly concerned and absorbed with their own narrative of racism and antisemitism. Yes, I remember your "positive aspects/TG 'one-sided' discussion of segregation line from an earlier post. Yes, yes, "outside of a statements made in anger"… well, when else would one expect a respectable anti-Semite to voice their actual views? He was just a "good ol' boy" is what they use to say in the South. This is really one of the thing that makes me reluctant to even sign on here, because of this constant whitewashing. And I use that final word on purpose.
I acknowledged racial prejudice in the Armed Forces. My argument is never that it didn't exist (there's even evidence of that in the sources I posted) – my argument is it's more complicated than how it's presented in general discourse. Why assume I'm defending it when it's just a mere explanation? Look closely, especially if you're a professor, and don't assume I'm arguing from the position of defending these practices.
Have you ever talked to an antisemite? Have you understood the antisemitic mind? I have (and it's not pretty). And if you do understand the mindset of an antisemite, then you'd be more willing to defend Joe Breen against antisemities, considering his actions which were blatantly not antisemitic.
Even those close to him, even those who didn't like his conduct regarding the Code, never stated that he was a huge antisemite (they were actually often surprised at his anger-induced statements like the ones TG quoted as well as those the article below started off with, but even then they never claimed he was one).
My statement still rings true for any serious historian: Statements made in anger should never be used as evidence of bigotry unless it relates to their actions. Look at what they do more than what they say (make sure not to ignore the sayings also for the sake of context). And the actions Breen took, like removing antisemitic posters spread across Hollywood, lending his name and energies to the Committee of Catholics to Fight Anti-Semitism (especially after Kristallnacht), and actively helping Jewish moguls and artists, suggest that he's far from the antisemite that TG video blatantly stated that he was. The worst thing you can say about him was him being the moral police of sorts of Hollywood, but even then, that doesn't always mean antisemitism.
Have you never read that article that I posted? Or do you just want to never be challenged and resort to emotional language as a way to make my arguments invalid? This isn't some antisemitic editorial either; this is a Jewish paper saying that:
Here's what Breen said of the leaflet seen in the picture above:
I have myself received copies of this vicious and salacious leaflet. The whole business is so revolting, and so thoroughly un-American, that I want to be the first, if possible, to lodge my protest against it. I stand ready to go the limit to help out in any way possible and I am hastening to tell you that you may count on me to do anything I can to run this vicious thing into the ground.
I kindly suggest you read Breen's letters:
https://mppda.flinders.edu.au/people/67
Where have I implied that? Have you looked at my sources or did you just assume I'm pro-segregation (which is funny because my family was anti-segregation, but hey)?
No, backing up your claims and speaking out isn't brainwashing. Gaslighting me as a bigot is, as another user here had done in the past. And if you want to fight purported brainwashing in this forum, then fight it with proper corroborated evidence. That's what historians are supposed to do.
You don't have to be overly defensive to know that something's off with TimeGhost's presentations, especially as of late. You can disagree with my conclusions all you like, but when one resorts to imply I'm a bigot for standing my ground, then I'm dismayed.