The Vancouver Daily Province (October 2, 1940)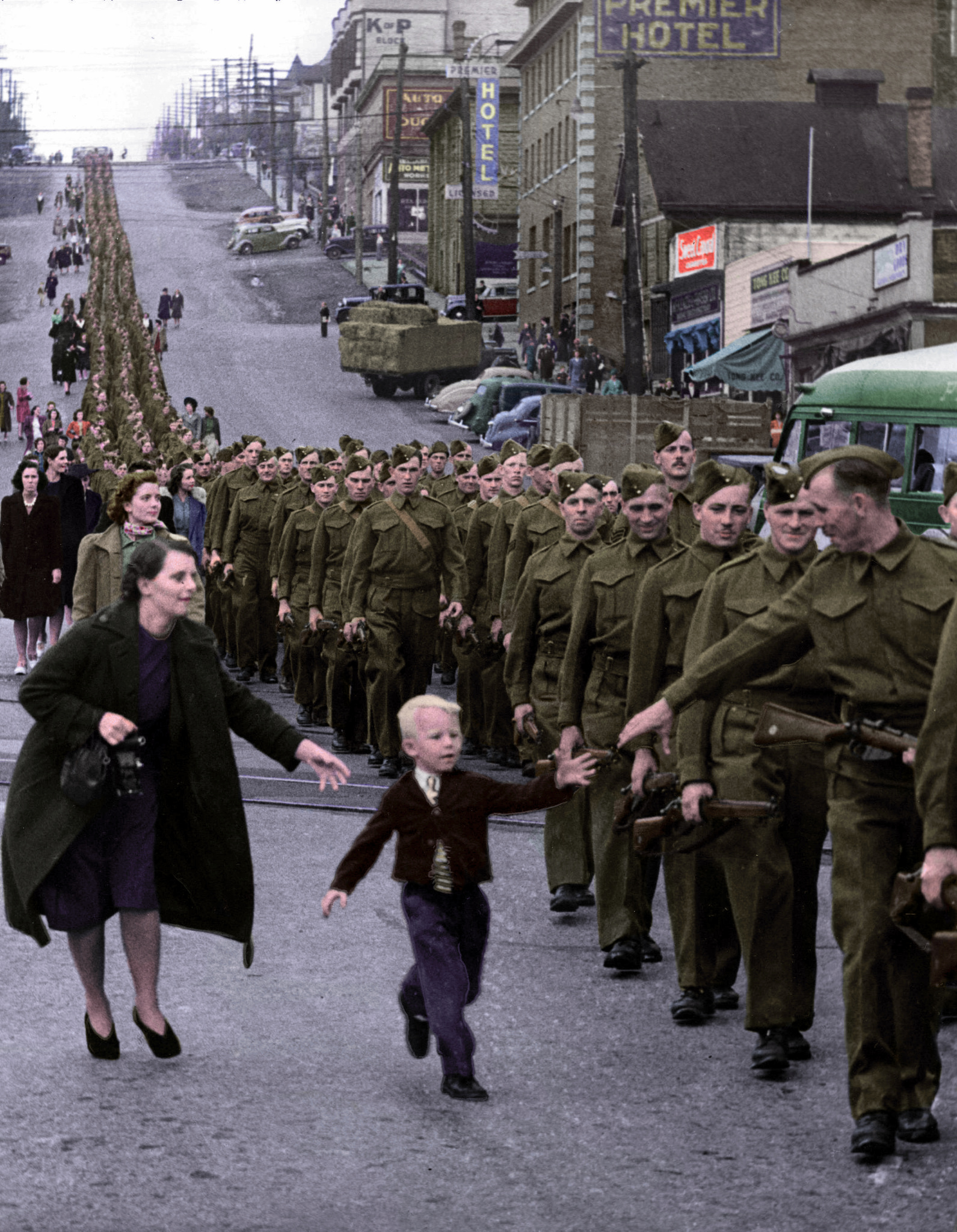 Wait, Daddy, I'm coming with you!
As the British Columbia Regiment (D.C.O.R.) left the Westminster barracks and boarded a troopship for Nanaimo training camp, it could easily been signed on its littlest soldier, seen in the picture above. A child is shown breaking from his mother's grasp and working to join his rifleman father, in a glimpse of the regiment, attended by families and friends, as it moved toward the embarkation point. This is the first movement of troops by water at New Westminster since the Royal Fusiliers arrived more than four months ago.