The Pittsburgh Press (September 17, 1941)
WALLACE PREDICTS FALL OF HITLER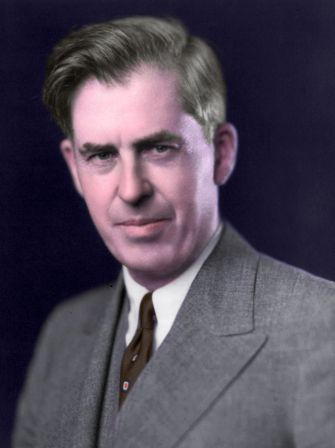 New York, Sept. 17 –
Vice President Henry A. Wallace, asserting that "the House of Hitler… will fall from within," said last night the world must not fail after this war to build a just and lasting peace based on the Lord's "new order" – not on Hitler's.
The United States mist take a prime responsibility in moulding such a peace, he told the Fordham University centenary celebration.
Mr. Wallace said:
A free economy and a Christian leadership must remove the fear of war.
…adding that this can be done:
…only by world organization.
He declared the American people want to see the war end "just" on the basis of the five points enunciated by Pope Pius XII, President Roosevelt's "four freedoms" and the eight-point peace aims drawn up by Mr. Roosevelt and British Prime Minister Winston Churchill.