The Pittsburgh Press (December 3, 1940)
VATICAN URGES HOLIDAY TRUCE
….
Pope Authorizes Changes In Usual Christmas Masses
….
Vatican City, Dec. 3 (UP) –
Pope Pius XII expressed hope today for a Christmas truce in the war.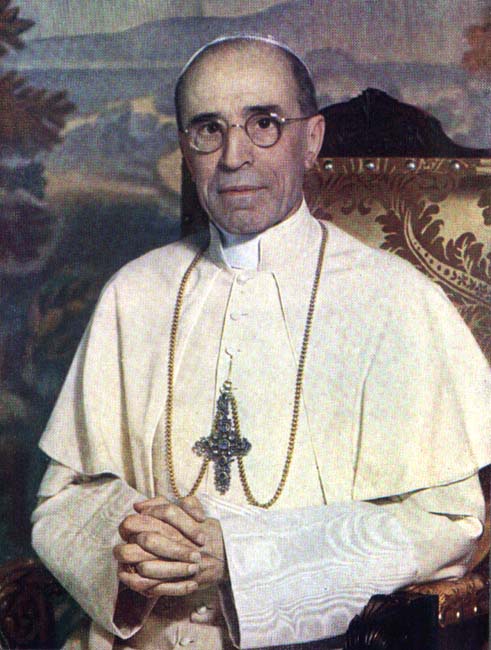 It is permissible to hope that at least on that holy night and on that holy day a truce will occur among all belligerents, either spontaneously or through mutual accord.

It is to be hoped that the clamour of arms will not clash with the harmony and peace which is to be commemorated in holy temples and that additional shedding of human blood will not disturb nor wipe out the celestial beauty of the hours during the holding of masses.
The hope was expressed in his instructions regarding midnight masses on Christmas Eve. The instructions took account of blackouts in many parts of the world and authorized a change in usual Christmas Eve masses from midnight to afternoon in belligerent countries.
The Pontiff's comments were construed as a definite appeal that warring countries see their way to suspend hostilities during Christmas observances. His instructions, addressed to bishops in belligerent countries, asked them to conform to blackout regulations and to hold the Christmas Eve masses before dark.
He said it would be "excellent" if at the same time the heads of warring nations, on their own volition, would allow soldiers to enjoy Christmas peace "as Christ would like them to enjoy it."
More than a week ago, Prime Minister Winston Churchill of Great Britain announced in the House of Commons that Britain would not consider any Christmas armistice proposal if one should be made.