The New York Times (April 22, 1940)
Stockholm, April 22 ―
Struck in the heart by a German air bomb fragment, Captain Robert M. Losey, assistant American Military Attaché for Air, was instantly killed in Dombås, Norway, yesterday, when German bombers swooped down on this important railroad junction in the Dovre Mountains in an effort to smash its railroad connections and stop an Allied advance towards both Trondheim and Oslo.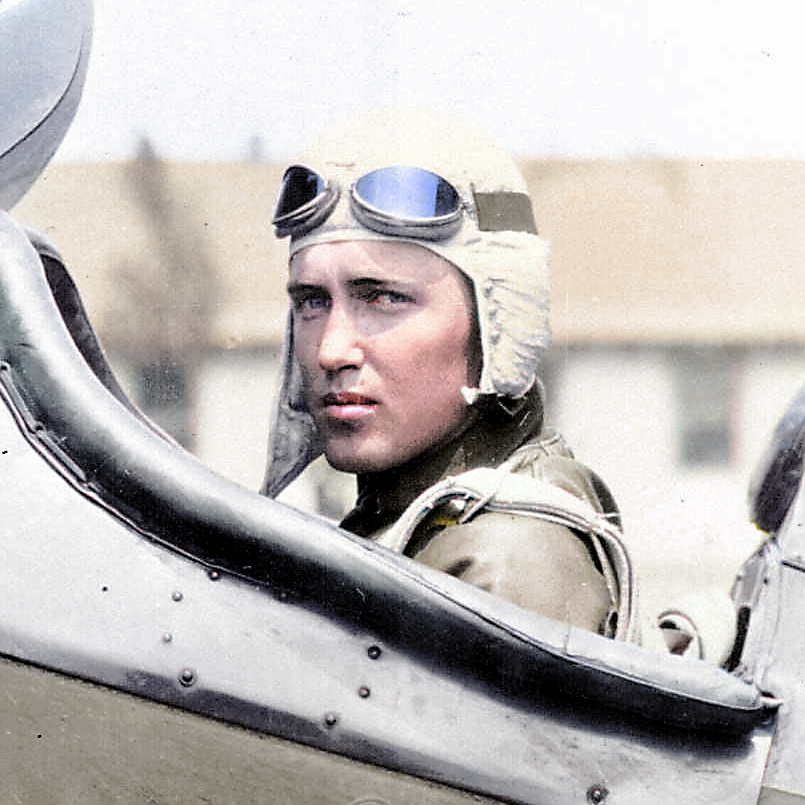 Captain Robert Moffat Losey, 31.
The death of Captain Losey, who is the first American official to be killed in this war, was reported today to Frederick A. Sterling, United States Minister to Stockholm, in a brief telegram from Major Yssum of the Norwegian Army and has since been confirmed from other official sources.
According to the available information, Captain Losey was standing at the entrance to a bomb-proof tunnel shelter in Dombås, presumably, observing the German attack, when a bomb exploded near by, and a small fragment penetrated his heart. Those standing behind him in the tunnel itself escaped injury.
Dispatches from Europe and the Far East are subject to censorship at the source.
Plane Reported Downed
According to reports from the Allied Expeditionary Corps in Norway, two of the raiding planes were shot down by the anti-aircraft guns of the combined Allied and Norwegian forces which have occupied the place.
One incidental reason for Captain Losey's visit to Dombås is supposed to have been his attempt to help find some seventeen persons, including eight children, of the American Legation personnel of Oslo. They had left Oslo in automobiles on April 9 and had just crossed the Swedish frontier on the way to Stockholm.
They included Mrs. Raymond E. Cox, wife of the Legation Secretary; Mrs. T. O. Klath, wife of the American Commercial Attaché; Mrs. Austin R. Preston, wife of the American Consul General; Mrs. Easton T. Kelsey and Mrs. Brigget A. Perkins, wives of American vice consuls, as well as Mr. and Mrs. A. G. Ronhovde, Rutgers University professor, and their 15-month-old daughter, who were in Oslo and had joined the party. They had gone through the Lillehammer air alarm, had been in Dombås Friday and had since traveled for several days by railroad, bus and sledge until, under guidance of Lieut. Comdr. Ole. O. Hagen, the American Naval Attaché, they finally reached Fjällnäs in Sweden.
The body of Captain Losey will be likewise transported from Fjällnäs, where American authorities will take charge of it.
Captain Losey, a graduate of West Point, had just come from Finland with Major Frank B. Hayne, the Military Attaché. But while Major Hayne was attached to the legation in Stockholm, Captain Losey had orders to report to Mrs. J. Borden Harriman, the American Minister to Norway. He had been in Norway since the outbreak of hostilities, and had just returned there from a short stay in Stockholm.