SS Mona's Queen (No. 145308) was one of the first vessels to make a successful round trip during the Dunkirk evacuation. Under the command of Captain Radcliffe Duggan, she arrived back in Dover during the night of May 27 with 1,200 troops. The next day, the ship returned to sea and was shelled off the French coast by shore guns but escaped damage.
Captain Duggan was temporarily replaced by Capt. Holkham following which in the early hours of May 29, the Mona's Queen set sail for Dunkirk from Dover loaded with water canisters because troops on the Dunkirk beaches were short of drinking water. However, the ship struck a magnetic sea mine outside Dunkirk harbour at 05:30. The Mona's Queen sank in two minutes.
Captain Archibald Holkham, who had taken over as Master, and 31 members of the crew were picked up by destroyers. 24 of the crew were lost. The wreck is designated as a war grave.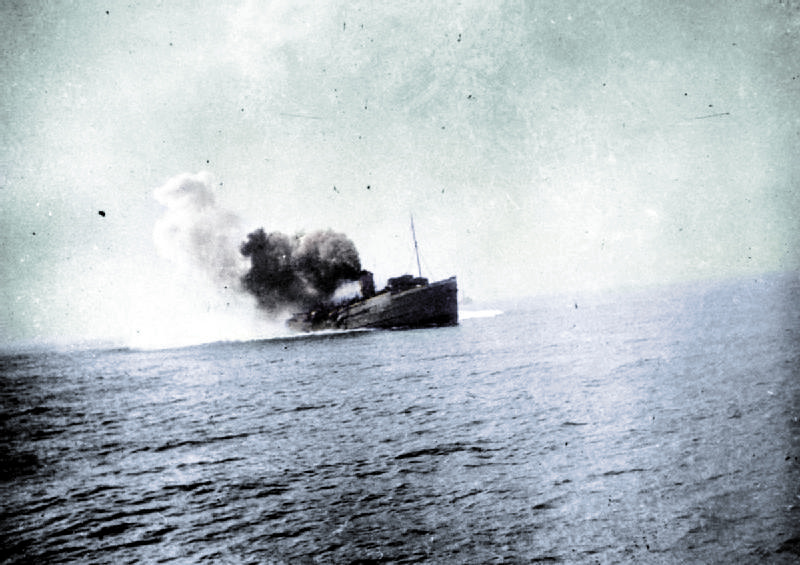 Here are the survivors of the sinking, seen from the destroyer HMS Vanquisher.