The Pittsburgh Press (January 15, 1941)
SHIP OFFICER FACES NEUTRALITY CHARGES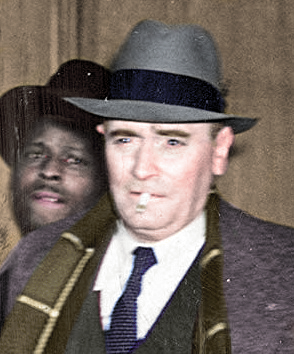 New York, Jan. 15 (UP) –
The first violation of the United States Neutrality Act was charged in an indictment handed down by a federal grand jury today.
The jury indicted Hector Leon Marie van der Donckt, 42, former chief officer of the Beligan liner Ville de Namur, on two counts of entering the European war zone in violation of the act. If convicted, he is liable to a prison sentence of two years on each count and a $10,000 fine. It was said in federal court circles that the reason Vander Donckt made two trips into the war zone was "sensational."
The Ville de Namur was the former 8,000-ton American liner American Merchant. It was torpedoed and sunk by a German submarine on June 19, 1940. 59 members of the crew were reported missing.
Hector van der Donckt was born in Belgium, but became a United States citizen in 1920. The Neutrality Act forbids U.S. citizens to travel on the vessels of a belligerent or to enter the war zone without special permission.