Hello everyone! I thought it would be a fun idea to have everyone share pieces of history your family members have lived through. This could be them witnessing a major event, taking place in a major event, military duty, or anything you deem worthy of mentioning.
I'll start with the story of my Grandfather, who is now 88.
In 1956 in Hungary, there was a big revolt against the Soviet Union who largely controlled Eastern Europe (and also Hungary). The revolt started as a result of the people's discontent with the secret police's terrorising grip on the people of Hungary. The revolt started with a large group of students tearing down a statue of Stalin in the centre of Budapest. My grandfather is one of the only witnesses of this event alive today. Below is a picture of Stalin's torn-off head.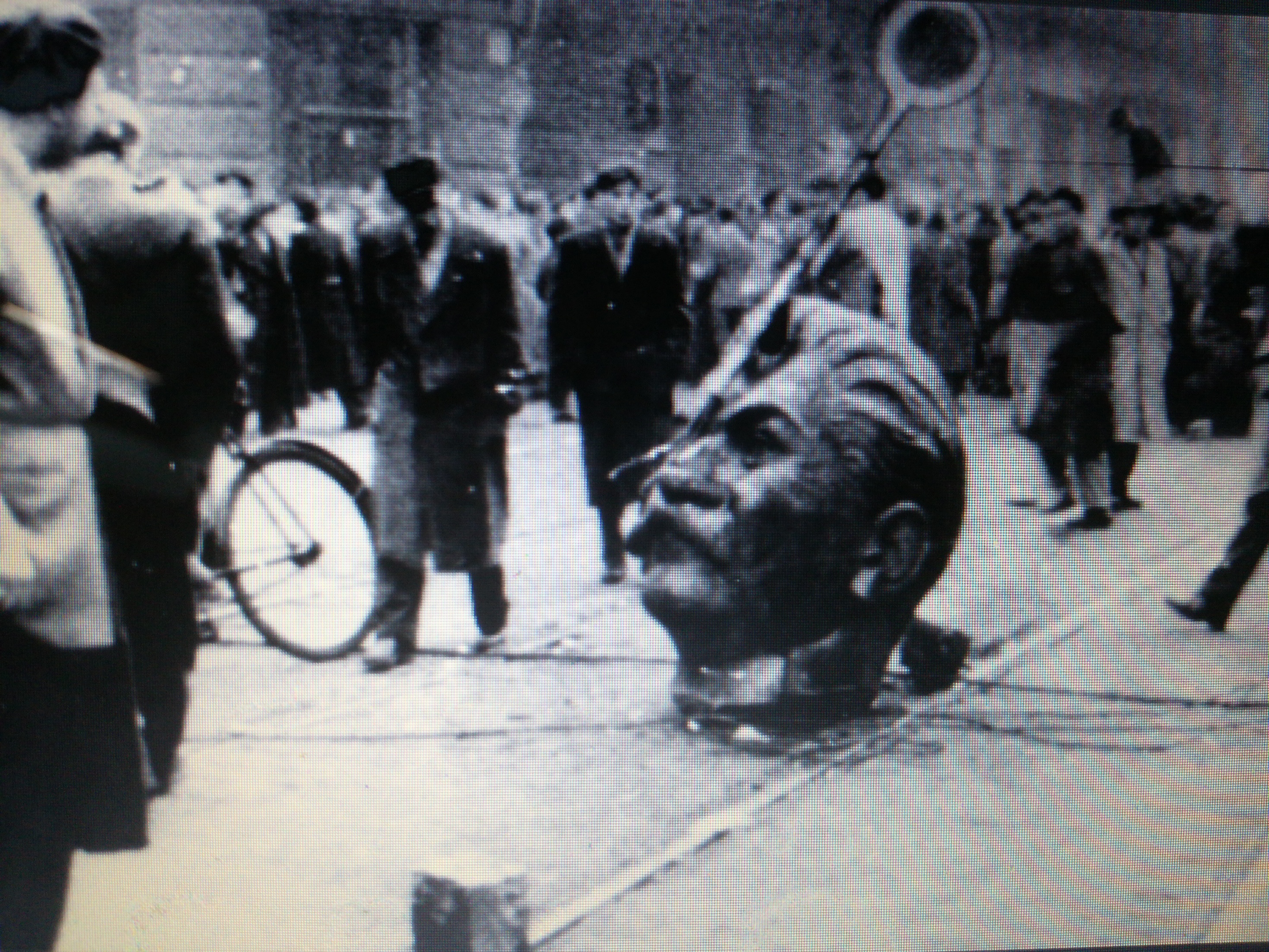 If you'd like to know more about the Hungarian revolution of 1956, please reply with a question of what you wish to know.
I have more noteworthy stories, but I'll keep it to just this one for now, so as to not clutter a new thread before it has even started. If the thread gets more replies, I might post some other stories.
I'm interested in hearing your tales, so please do reply!