The Pittsburgh Press (October 25, 1940)
ROOSEVELT NAMES NEGRO AS BRIGADIER GENERAL
Washington, Oct. 25 (UP) –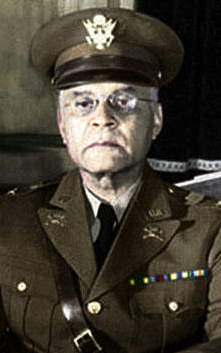 President Roosevelt today promoted Colonel Benjamin O. Davis to be a brigadier general, making him the first Negro brigadier in the history of the U.S. Army.
Mr. Roosevelt announced the promotion at a press conference along with several others.
The list of promotions was led by the advance of Maj. Gen. Delos C. Emmons, commander of the GHQ Air Force, to be a lieutenant general.