The Pittsburgh Press (January 14, 1944)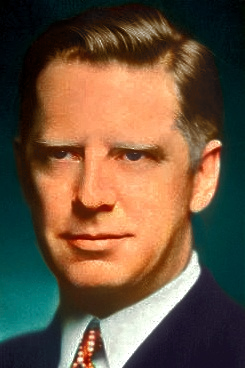 By Westbrook Pegler
New York –
A bill has been introduced in the New York Legislature to punish individuals who promote racial and religious hatred. A bill of similar intent is pending in Congress.
Both are unwise and more likely to provoke than to abate such propaganda because an attempt to enforce them would surely raise important questions of freedom of speech and of the press. Truth is a good defense and if a propagandist should present truths about individuals in a hateful way artfully calculated to arouse hatred of a whole group, we would simply have to acquit him.
Opinion is also privileged, so such efforts seem not only futile, but dangerous to their own purpose.
The better approach is that of Joseph M. Proskauer, who has proposed a pledge for all Americans to refrain from spreading rumors or slanders against any sect, and to condemn no whole element of the population for offensive conduct of individuals. Archbishop Spellman has endorsed Mr. Proskauer's effort as all real Christians should.
Negro press arouses hatred
To my mind there is more talk of antisemitism than antisemitic talk and the most disturbing propaganda as between the white and Negro Americans is found in the Negro press, which may honestly believe that it is promoting interracial amity but goes much too far and succeeds in arousing hatred of the whites among the Negroes.
The communists, always on the prowl for issues which can be fanned into devouring fires, also have had a part in these hate campaigns. And no estimate of the provocations could eliminate Marshall Field and his New York journalistic "whatizzit" which gives an impression that in New York and Boston horrible persecutions are being inflicted on the Jews. The Christians of New York and Boston are doing nothing of the kind.
I think the whole effect of Mr. Field's material is to aggravate relations. But done by his method, whatever his motive may be, it certainly could not be made the basis for prosecution under any law, however wisely drawn.
This is not to contend that there is no prejudice against Jews among persons who call themselves Christians and honestly believe themselves to be respectable and right-minded.
There are some who smirk and say that "the Chosen People" have taken over this or that neighborhood or club, forgetting that it was the chosen people of the master race of Hitler who frankly did put forth the proposition that they were chosen to rule the world and employed in their relations with other countries every foul and treacherous device and deceit in the long catalog of sins which they had charged against the Jews.
Within the law
No law can touch any such persons for remarks of this kind, but he might be reached by the pledge of Mr. Proskauer; for many who speak so are not really hateful, but only carelessly prejudiced and unconscious of the hurt they do.
To those who are fighting antisemitism, too, a word of admonition seems due.
There is altogether too free use of the term "antisemite" or "Jew-hater" and decent men have been persecuted and put under boycotts for ulterior motives who have been scrupulously fair in speech and conduct. A man so victimized is sorely tried and only his true Christianity and his horror of Hitlerism keeps his steady.
It is not antisemitism to resist and criticize certain individuals in public office or other influential position, or union officials or communists who happen to be obviously Jews. To call this antisemitism is to abandon the principle of Mr. Proskauer's pledge, for thereby all Jews are lumped together and placed under condemnation when the critic's intent is to deal with the individual as such and not as a representative Jew or even a Jew at all.