The Pittsburgh Press (March 27, 1943)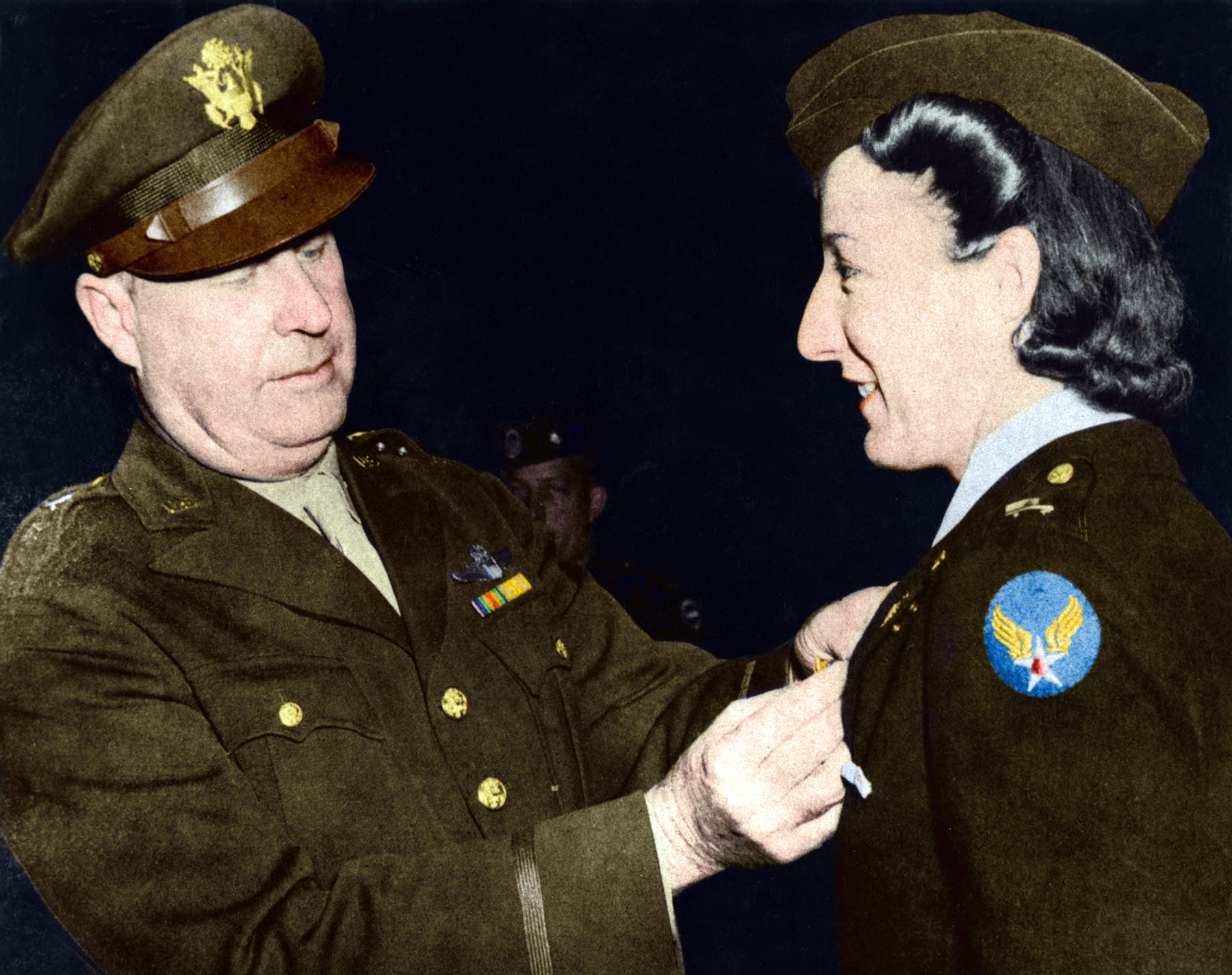 Lt. Ott receives Air Medal.
Louisville, Kentucky (UP) –
The first Air Medal ever awarded a woman was presented yesterday to 2nd Lt. Elsie S. Ott of St. James, New York, for her care of five wounded officers and enlisted men during a 10,000-mile flight from India to Washington.
Lt. Ott, 29, an Army nurse, received the medal from Brig. Gen. Fred S. Borum on the recommendation of Maj. Gen. H. H. Arnold, commanding of the Army Air Forces.
The trip was her first experience with airplane travel. She later admitted she was airsick during most of the journey, but doctors said her care of the wounded left nothing to be desired.