Inspired by the thread War Movie Recommendations I ask you: What kind of historical figure or event you would like to see portayed on the screen (or get a better adaptation)?
As with the aforementioned post I'm talking all historical events, not just WWII.
Here are my ideas:
The Czech Legion
Those of you who have already followed the WWI channel should know this topic well. The titanic journey of a Czechoslovakian army througout Russia during the Civil War. I would like to see an HBO take about this like in The Pacific or Band of Brothers.
Abdul Aziz Ibn Saud
One of the most underrated historical figures of the 20th century. After a harsh exile in the desert of the Empty Quarter and in the port city of Kuwait he conquered in just two decades a landmass the size of a small subcontinent. He is the founder of modern Saudi Arabia and the father of the current king Salman.
As far as I know he has only been portayed in an unsuccesfull Syrian movie King of the Sands.
I really hope that he will be eventually covered by the TimeGhost channel or the WWII one.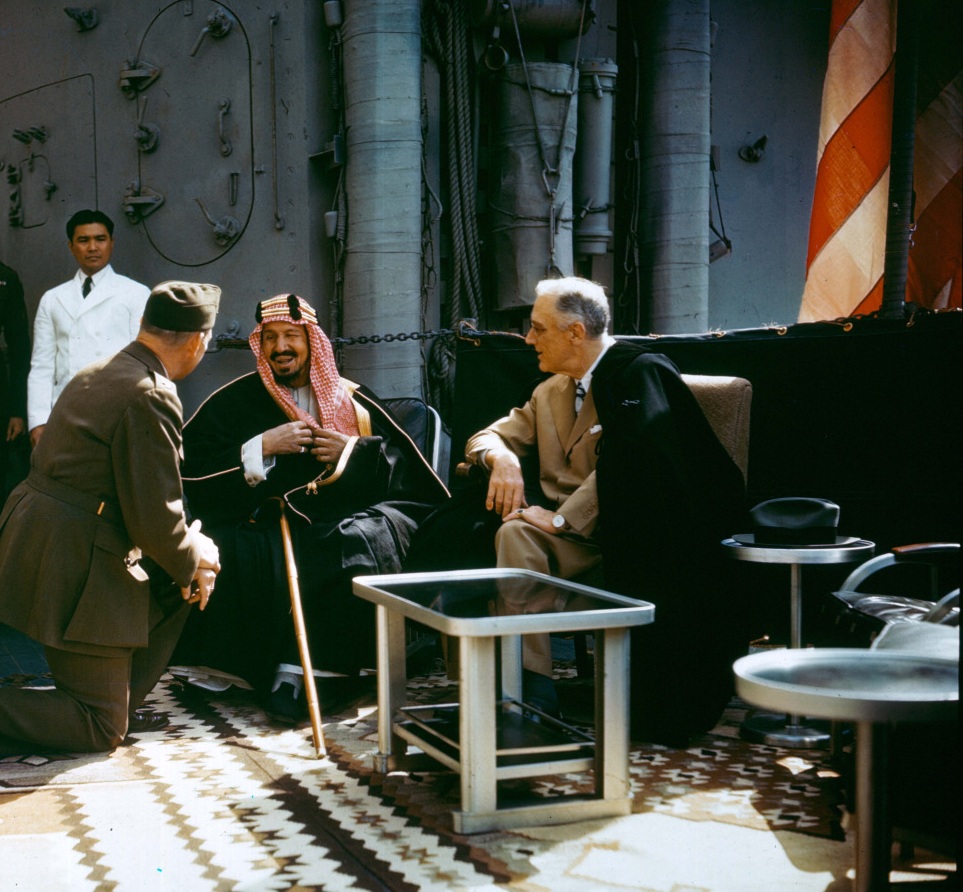 Franklin Roosevelt meets Abdul Aziz on the USS Quincy (1945)