The Pittsburgh Press (June 3, 1941)
LOU GEHRIG DEAD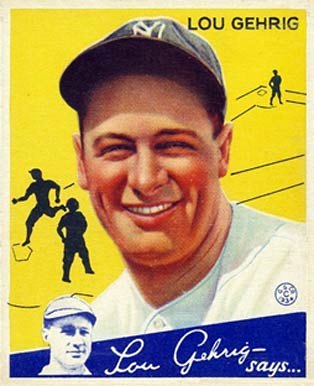 New York, June 3 (UP) –
Lou Gehrig, baseball's all-time "iron man", is dead.
A rare disease, which caused hardening of the spinal cord, ended his sports career two years ago after he had played in 2,130 consecutive games, and ended his life at 10:10 last night. He would have been 38 on June 19.
The disease from which he suffered was considered incurable. It forced him to end a 15-year-career to baseball. Two months ago, it forced him to stop going to his office to do his job as a member of the New York Municipal Parole Commission. He was confined to his bed two weeks, wasting away from the disease.