The Pittsburgh Press (July 15, 1941)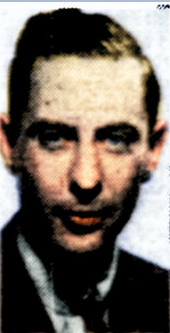 JAPANESE MOVE DUE ON INDOCHINA
By John T. Whitaker
London, July 15 –
A Japanese move before the end of the month – probably against French Indochina – is predicted in informed quarters here today where America and Great Britain are said to be closely watching for developments and exchanging information.
Germany is believed to have brought pressure on the Japanese, but there are many reasons why Tokyo hesitates to attack Russia, or move against Hong Kong or the Dutch East Indies. Indochina is safer, while France lies prostrate, and it offers loot in rubber and iron.
Japan could scarcely resist the jackal's role if Germany crushed Russia and brought the internal collapse of that vast Soviet Empire. Unless and until that happens Japan will not move against Russia, it is believed, because Joseph Stalin, in creating Russia's Far Eastern army, has provided for its industrial and food needs. That army is self-sufficient a well as autonomous and would probably prove vastly superior to Japanese troops.