The Italian high command was informed at the last possible moment by the Germans about Operation Mercury (around the end of April) so it comes to no surprise that the only Italian contribution during the first phases of this battle was limited to the actions described in part 2 and 3 of this serie.
However, as the struggle went on, Mussolini pressed to hastily organize an invasion fleet on his own for matter of national prestige,the Germans were sceptical about the idea but after some indecisions they finally gave the plan the green light.
After a hasty preparation a ragtag group of fishing boats, tawlers and other vessels in poor condition was assembled in Rhodes, the landing party was comprised by about 2500 men, for the most part belonging to the division Regina.
This fleet left Rhodes the 27th of May and slowly arrived at Sitia bay in Crete the 28th under the escort of one destroyer, three torpedo boats and six Mas, both the landing and the voyage were unopposed.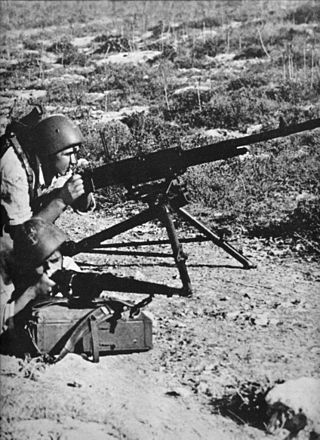 Italian machine gunners at Sitia bay
The British were already in full evacuation and the Italian column only sustained minor fights with Greek partisans, the most dangerous enemy for these ill equipped soldiers was thirst, with little shade and equipment they had to endure a hellish 60 Km march through the island hills, they eventually reached the port of Ierapetra the 30th, soon after they met with the advancing Germans.
In conclusion this improvised operation, conceived just for national prestige, achieved little to none strategic value, a pointless feat in a pointless war under the scorching Aegean sun.
They Germans would then proceed to occupy most of Crete while the Italians retained the administration of the Easternmost prefecture of Lasithi.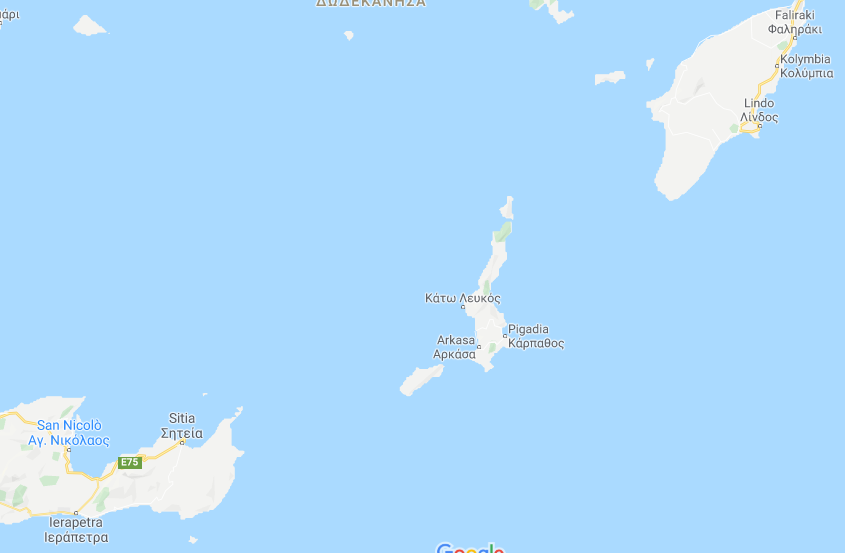 Islands of Rhodes (top right side) and Crete (bottom left)