The Pittsburgh Press (March 18, 1943)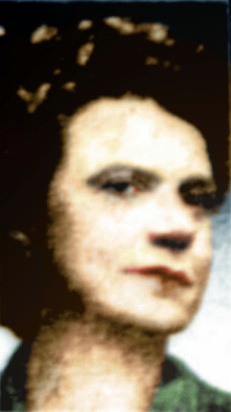 By Florence Fisher Parry
And now talk is rife in Washington about our policing the world when the war is won for the Allies.
I think it is an unhappy phrase. I think it should quickly be dropped, and some other wording devised.
Police the world? We?
It has an ugly sound, an ugly connotation, made more so by the cruel events of the past ten bitter years.
It has always been an ugly word, invoking the feeling of compulsion. And now more than ever it jars upon the sore heart of mankind. This very war – yes, and all other wars – was brought about by mankind's revolt against force. And the very word police suggests force.
Is there no other phrasing to convey that we are not going to replace one force with another? Is there no other wording that will carry reassurance to the world that we are going to safeguard the world, not police it?
What, indeed, is the matter with this very word SAFEGUARD? It is a good word.
Safe. Guard.
Safely watch over and protect: that's what the word means. Safeguarding from harm.
The power of a word
It is important, the way we use words. Words, chosen to indicate a course of human behavior, have changed the course of history. They can poison and they can heal. They can divide and they can unite. Consider some of the words which, in our own country, in our own language, have changed whole trends of thought.
The word Democrat. The word Republican. Consider these two words. No words could be more American; they spring from the very soul of our nation. This is a democracy. It is also a republic, BUT – in the past decade, the word democracy has become a world word; it has become a word of common usage all over the earth. The world is fighting for democracy. The word has come to mean freedom, deliverance, every benign status of mankind.
Who shall say to what extent the rise in power of the Democratic Party (as opposed to the Republican Party) is attributable to this happy new connotation of the word Democrat? For all over the world, the people of all countries and all languages know the meaning of the word democracy. So, when they hear of the Democratic Party, they leap to the conclusion that it is the party which favors democracy.
Here in the United States, there are millions of voters who have this idea. While abroad the notion is prevalent that because our President is a Democrat, he is the representative of the party here that believes in democracy!
O the power of a word!
Now let us take another word: the word capital. Encouraged by the administration in office, the word capital, in the last 10 years, has fallen into grave disrepute. And with it, its sister words industrialist, banker, Wall Street, privileged class, financier, any word, in fact, that denotes success based upon economic security.
In peacetime, the decline of these words, in public esteem, was serious enough; but when the war overtook us, it could have produced a cleavage between capital and labor which would have brought destruction upon our war effort. The administration at least had to recognize this danger and take quick action to prevent its damage to America at war.
So, what did it do? It changed a word. It changed the word capital to the word management. For the duration at least, we were to eschew the phrase capital and labor, and instead embrace the phrase management and labor. And behold! A truce!
Danger ahead
Now it has come to be recognized that after the war, peace will not come at once. Safeguards for the peace will everywhere have to be thrown about, to insure its maintenance. But surely, we must set about at once to reassure those who are to be restored to freedom that it is freedom and not another policing system. Oh, I should think that Europe would be tired of the word police, never mind how benignant its functioning! The people of Europe have lived under policing of one sort or another for too long to trust it in any form. A more reassuring word, a more reassuring method, must be found!
And besides, who are we to impose OUR policing upon the world? We are strong and magnificent, and more than any other country, trusted. But our ways are not their ways, our systems not their systems; and I think it would be presumptuous of us to impose upon them OUR idea of world management. It smacks of superiority and smugness. It is premature. It is – a mistake.