Iron bottom sound between Savo Island, Tulagi and Guadalcanal is the worlds largest maritime gravesite. A place where must show your respect to the thousands of sailors from both sides that found their final resting place just there.
When I read Ballard book "the lost ships at Guadalcanal" I noticed a tradition of ships making S-turns as a salute to the dead. When I visited Guadalcanal in 2012 I also visited USS Sampson. I asked the XO if they performed the s-turns, but he informed me that they did not, because now a days they just followed the GPS.
But, a few days ago I stumpled across a picture of USS Sampson making s-turns of Savo Island on Dec 7, 2016. They have taken a nice arial photo from the right angle with Savo Island, so the must have relived the tradition.
I cant find any other information on this tradition. Can anyone share light on this. Who started it and so on?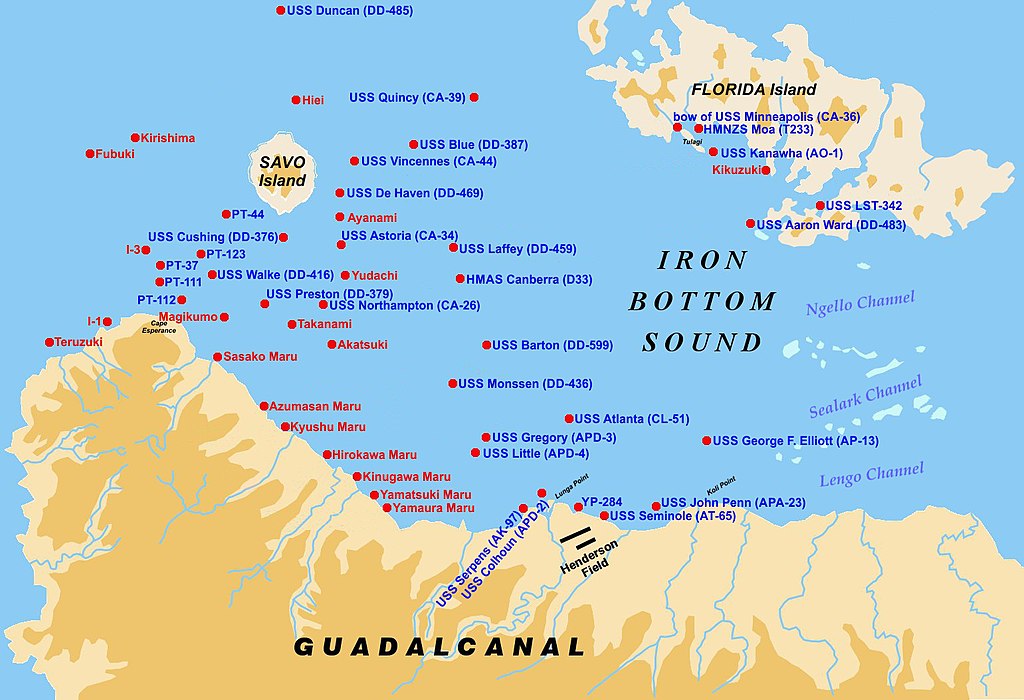 The resting site of the many lost ships at Iron Bottom Sound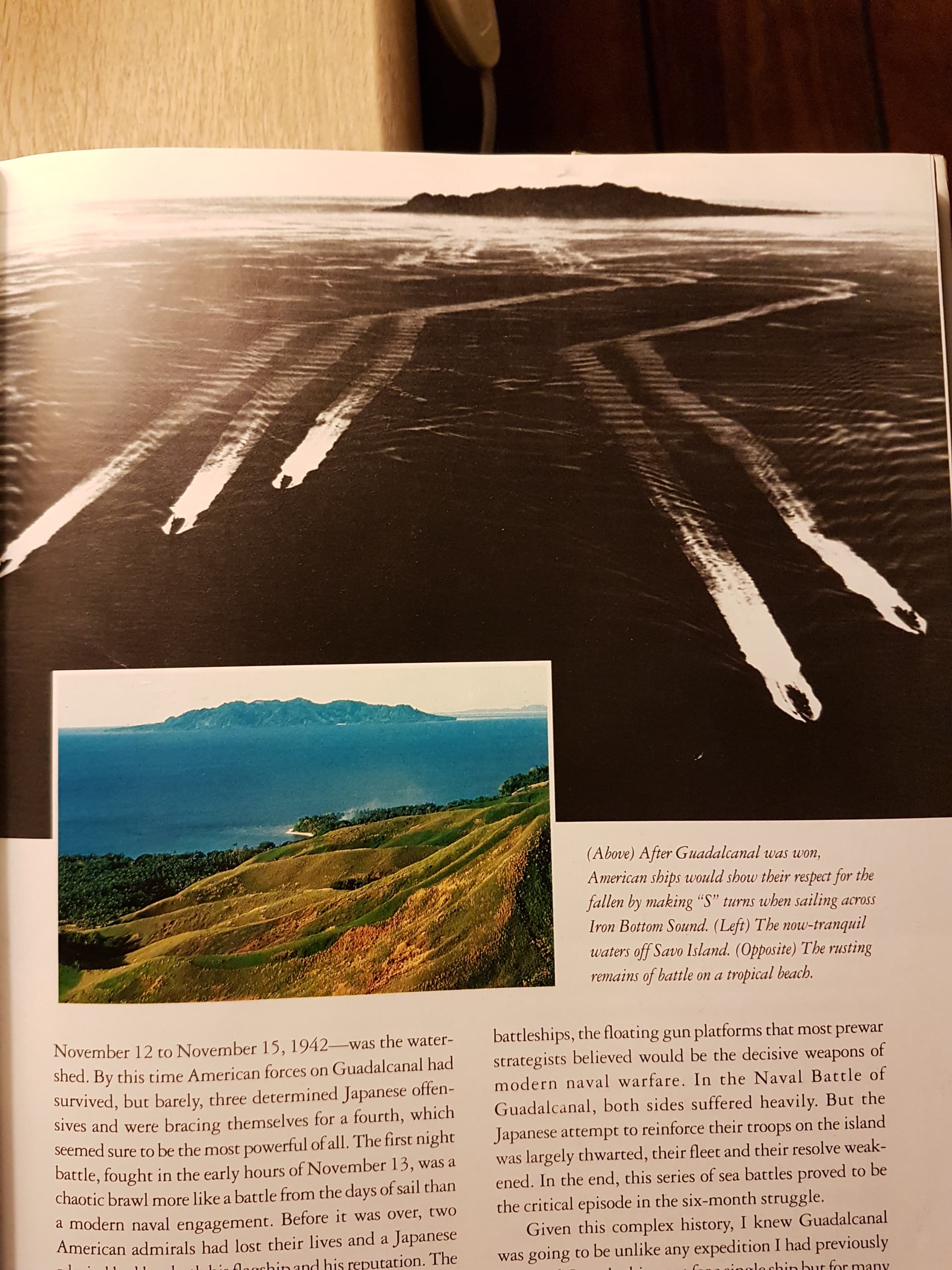 The picture of ships making s-turns off Savo Island from Ballards book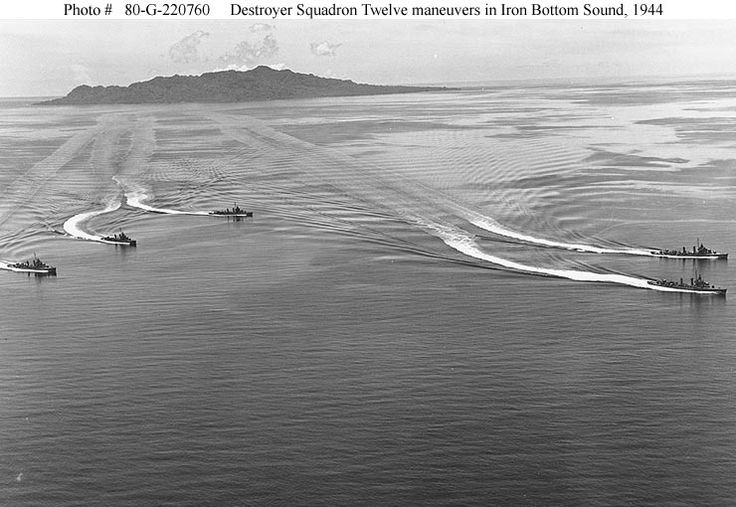 USS Destroyers making S-turns during in Iron Bottom Sound in WW2 - note the angle of the picture.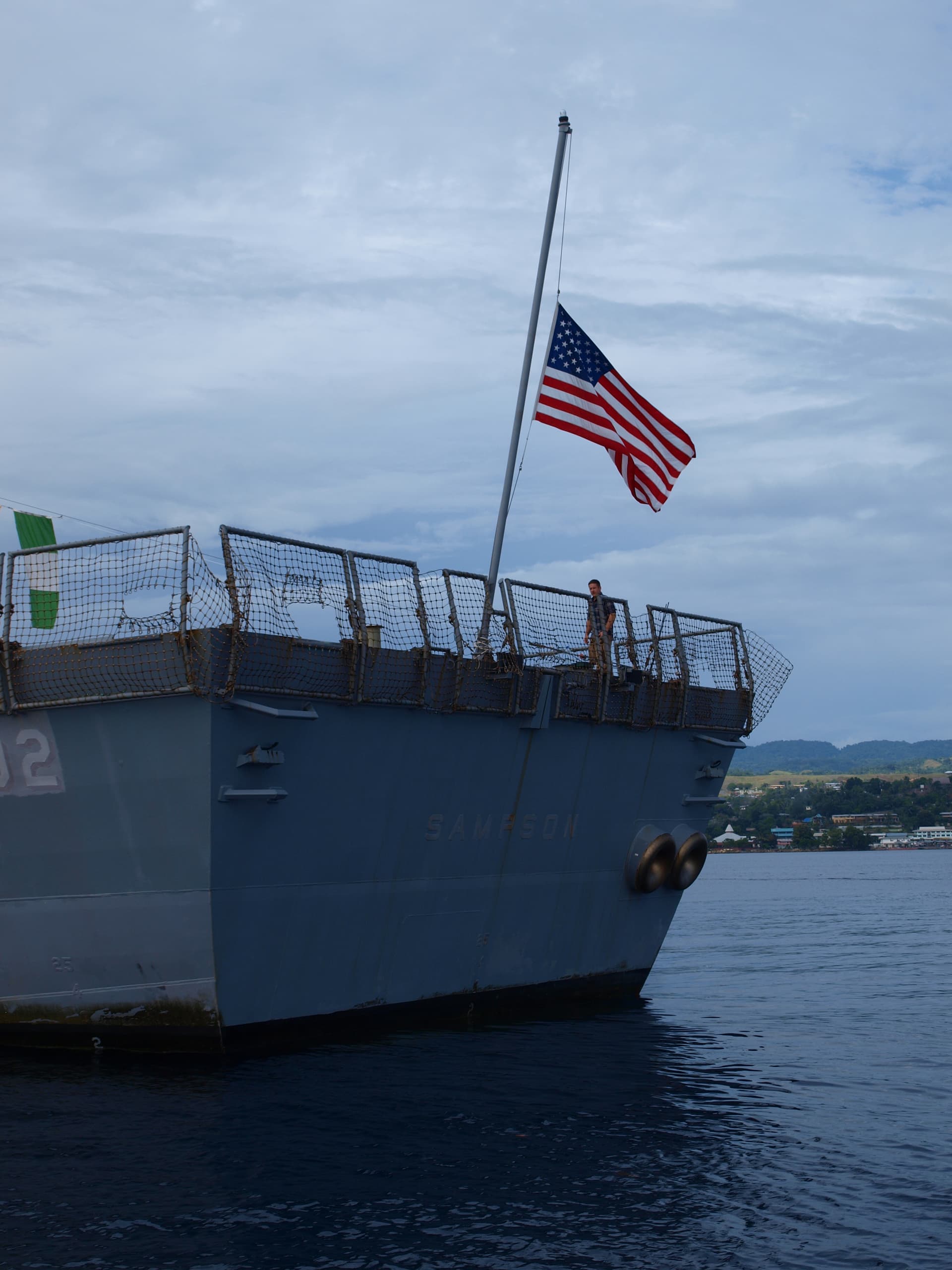 USS Sampson on visit to Guadalcanal Aug 8th 2012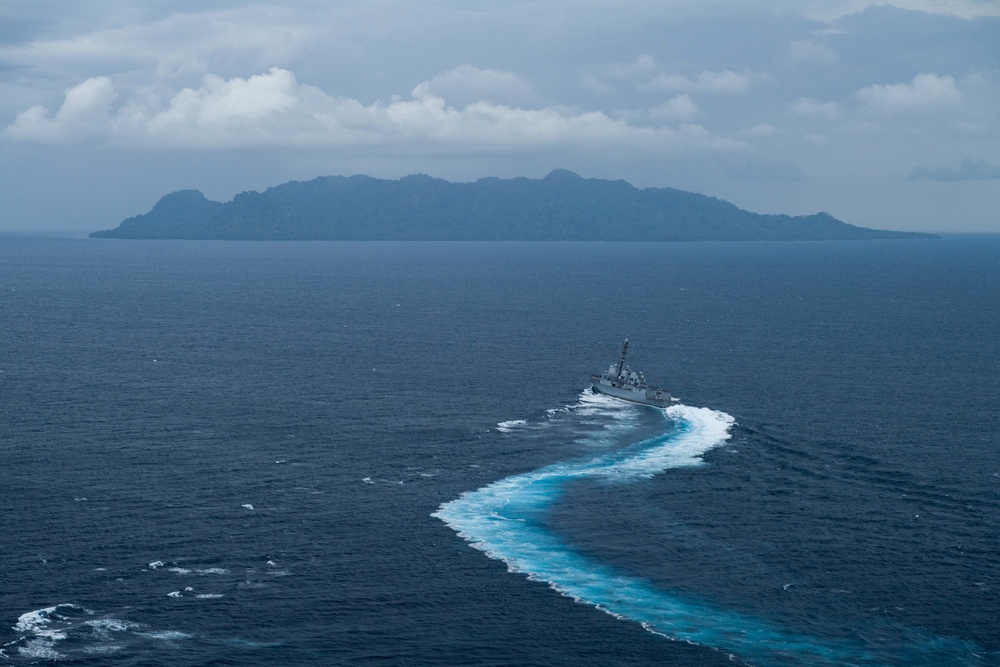 USS Sampson making s-turns off Savo Island Dec 7th 2016