The Pittsburgh Press (November 7, 1940)
FIRST LADY SHUNS WHITE HOUSE PROFIT
Washington, Nov. 7 (UP) –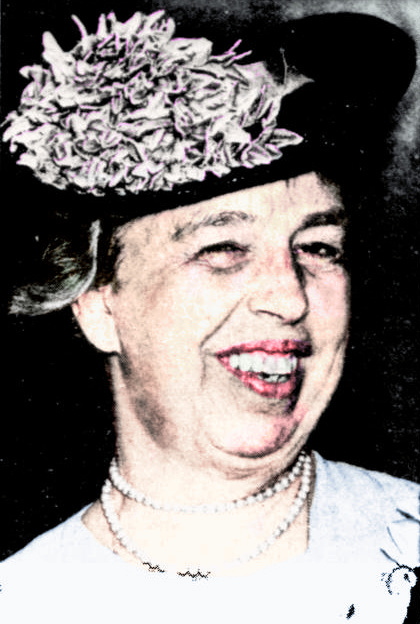 Mrs. Franklin D. Roosevelt said today that she has nothing to show – in a monetary sense – for her eight years in the White House and she doesn't anticipate any increase in fortune during the next four.
She said she had made a great deal of money in the last few years but it was a sort of an easy-come-easy-go proposition.
I have had the feeling every penny I made should be in circulation. No invested sums everywhere, anytime. And none of my family has profited from anything that I have made.
Not all of her earnings from writings and other activities has gone to charity, she added. Some went for wages, and to giving people a chance such as small loans for someone seeking a start, but there was no interest on such transactions, she said.