The Pittsburgh Press (May 15, 1944)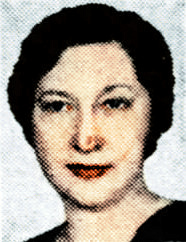 By Mrs. Walter Ferguson
Political campaigns always bring out the worst in us. This year some of the stuff we read doesn't make sense to me. For example, here's a gem from the New Republic:
There has been a flood of talk in the press regarding a lack of visible American foreign policy. Some of this talk has come from sources hostile to the Roosevelt administration and can be discounted for that reason. Some of it, however, comes from supporters of the President who are genuinely alarmed over the way things are going.
Maybe, I don't understand English, but the writer seems to be saying that criticism from anti-New Dealers must be regarded as unwarranted, insincere and irrelevant, while that which issues from the opposite camp is wise and constructive and therefore merits attention.
In plain terms, it means that no one except friends of the administration should be considered worthy to criticize its policies. Other Americans, we suppose, should keep their mouths shut and take what comes.
There is a steady effort to discredit the opinions of those who oppose the present Washington regime.
Harsher words have often been spoken by political rivals in the history of our nation. Mudslinging is an old device for winning campaigns. But never in modern times have so many honest Americans been smeared with charges of treason because of political differences. In the interest of national unity, this ought to stop.
The man who whoops it up for a fourth term does not necessarily want to sell out his country to the Communists. By the same reasoning, the person who disagrees with the administration or even hates Mr. Roosevelt, cannot be justly accused of Fascist leanings. Or do we have no rules for civilized warfare in political campaigns?