The Pittsburgh Press (June 3, 1943)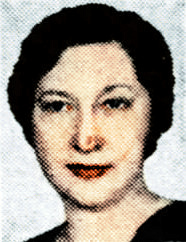 By Mrs. Walter Ferguson
After a visit to Fort Oglethorpe, Dick Thornburg wrote:
The Army only has one complaint against the WAACs. It wants more of 'em. They are taking over more and more of the duties of men, doing more and more men's work.
And how the men love that. It is to be hoped the training of our enthusiastic WAACs and WAVES will include some research into the psychology of the male animal, who has always been pretty clever at persuading women to work for him.
Releasing soldiers for combat service is of course now a patriotic duty – but Mrs. Oveta Culp Hobby should warn her WAACs about being too generous with their help. Because the more a woman does for a man, the more he expects her to do.
One who has observed this trait over a period of years shudders at the possible consequences of our present situation. You've only to glance into the immediate past to get the point.
Long before they were at liberty to go into the business world, women did most of the work at home. Presently they got into the school-teaching profession, where they now do nine-tenths of the labor while men do the bossing. Next, they entered the business offices and gradually took over all the dirty detail jobs, releasing men from the more tiresome and rigorous tasks. The war has sent them into the machine factories and the Army, where we expect to see the same thing happen.
To be sure, this upsetting of routine has given many more women positions of authority, which we pray they may keep after the emergency. Just the same, we must be realistic about the matter.
"Doing men's work" is a proud phrase. But let's not forget caution, girls, or we'll be stuck with something we can't get out from under.