Avalantis' WW2 in Greece thread made me think of this because of the Labrys symbol used by Metaxas. The big question: did the Labrys in Ancient times relate to the Swastika symbol? Did it relate to the Fasces symbol? I suspect the swastika did somehow relate to the Labrys and the Fasces symbols in Ancient times, but I don't know.
I once tried to use the math of cryptopuzzles to show that the Labrys and Swastika symbols artistically corresponded, but the work was considered mediocre.
CryptoPuzzles: Where art, cryptography, and cryptocurrency meet | by Codex | CodexProtocol | Medium
In Minoan Art, the two symbols or derivations of the two symbols frequently went together:
In Etruscan art, the Fasces is blended with the Labrys: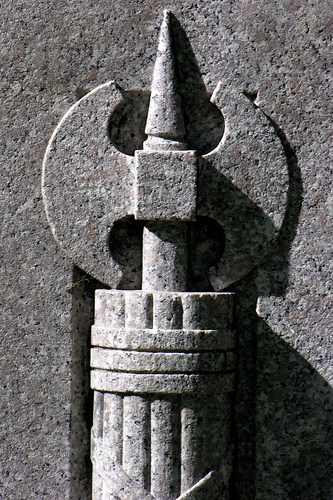 What exactly is the origin of these symbols and did they relate to the tyrannical form of government that we now associate them with?