The Pittsburgh Press (October 26, 1940)
SHIP BOMBED NEAR IRELAND, BERLIN CLAIMS
…
London Silent on Report; King and Queen Used 42,000-ton Craft
…
Berlin, Oct. 26 (UP) –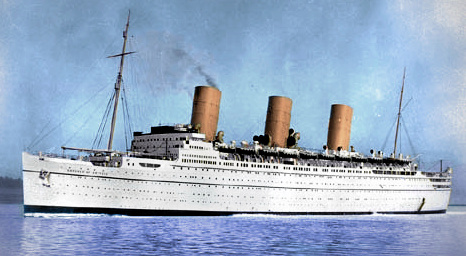 The Canadian-Pacific liner Empress of Britain, 42,348 tons, on which King George and Queen Elizabeth returned to England in June 1939, from their visits to the United States and Canada, has been bombed and sunk by German airplanes, the official news agency said today.
The agency said the Empress of Britain, fourth largest merchant ship flying the British flag, foundered after an aerial bombardment by German planes "in the blockade area north of Ireland" today.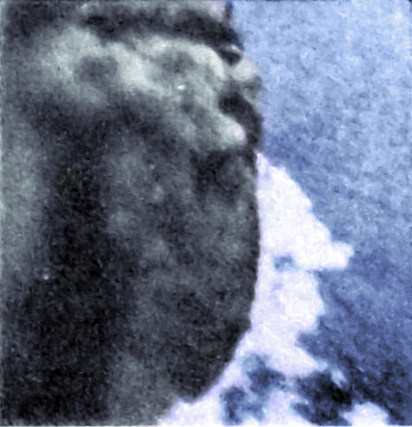 The agency claimed that after the Empress of Britain was hit, German observers saw the crew taking to lifeboats.
In London, British quarters today were without confirmation of German claims of the sinking of the Empress of Britain. It was recalled that it was not the policy of the Admiralty to comment on German claims which it was said, often were put out as "feelers" in an attempt to obtain desired information.
Tenth Largest Afloat
The Empress of Britain was the tenth largest merchant ship afloat and only three others – the Queen Elizabeth, Queen Mary and the Aquitania – eclipsed her in the British merchant marine.
The Empress of Britain was a Canadian-Pacific liner, built in 1931 and registered out of London. She often was used as an around-the-world cruise ship.
The Germany agency said that a destroyer and a merchant ship had been sinking yesterday during a heavy German artillery bombardment from the French coast, The Germans were said to have been bombing a British convoy which was approaching Dover.
German informants said today that air raids on London were resumed only as few hours after one of the heaviest night raids in recent weeks.
'Rolling' Attacks On Cities
Heavy bomber formations made "rolling" attacks on London and Liverpool during the night, it was said.
"Small numbers" of British planes "attempted to raid Germany during the night, informants said, but all the explosive bombs were dropped in open fields. One incendiary bomb caused a fire which was quickly put out, it was said.
The informants said that yesterday 17 British fighter planes had been shot down. It was admitted that nine German planes were missing.