The Pittsburgh Press (October 27, 1940)

CHAMP CLARK FOR ROOSEVELT
…
Isolationist Flays Willkie 'War Policy'
…
St. Louis, Oct. 26 –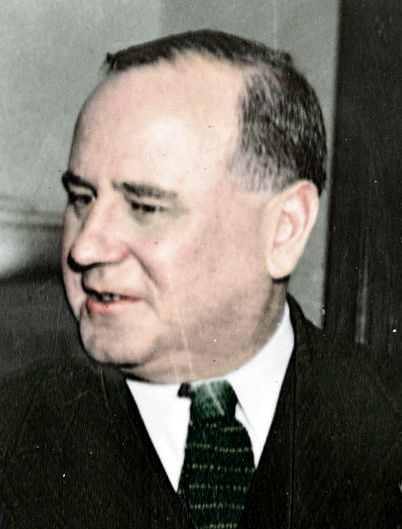 United States Senator Bennett Champ Clark (D-MO), isolationist and frequent bitter critic of President Roosevelt, tonight announced his support of a third term and accused Wendell L. Willkie of favoring intervention in the European War.
Senator Clark, in his first commitment on the national Democratic ticket since the Chicago Convention, said he always has been opposed to a third term "for any President," but declared the Republican presidential candidate's "erratic and disingenuous approach to the issues of the day convinces me that he is not fit to be President."
If I believed we would be less likely to be lured into war with Mr. Willkie as President, I would vote for him. Such, however, is far from being the case.
He criticizes Mr. Roosevelt for not coming closer to intervention by extending more aid to England. He has swallowed all of Mr. Roosevelt's foreign policy and complained because it did not go further.
He was willing to draft the youth of the land, possibly to send them to cough out their lungs on poison gas. But all is loyalties to his former associates and employers were aroused at the suggestion that industry…should be compelled to make some sacrifices.

Mr. Willkie's record of campaign utterances is a record of reckless, erratic and inconsistent utterances unequaled in the history of American politics.

One day he breaks out with "To hell with Chicago," another day he makes his sixth trip back to Illinois to undo it.