The Pittsburgh Press (August 23, 1941)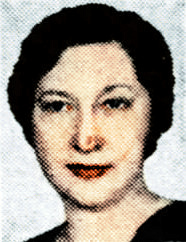 GRUMBLING IN CAMPS
By Mrs. Walter Ferguson
Let us fight or go home.
According to a reporter who has visited 11 Army and Navy camps, that's what the boys in training are thinking – and saying.
You aren't surprised, are you? Certainly Army officers and political leaders shouldn't be, because the business of soldiering must be exciting or it is a flop.
Nobody, not even kind old Uncle Sam, can keep millions of young men drilling indefinitely. War is never static. It must offer continuous prospect for movement, change, and danger. We all know that. It was said over and over when Hitler was building his army. Sooner or later he would have to let it march, and then, we said, he couldn't stop its marching. And he can't. Neither can we pass the miracle with our own.
There is enough repressed power in our training camps to blow the lid off domestic security for decades, and if we are capable of sustained thought we should use some on that phase of the situation.
I gave up hope of staying out of Europe's war when we passed the conscription bill. We shall be forced to use this enormous fighting machine we are making – or demobilize it. The people who talk about democracy must be prepared to give up a vast deal of it, no matter what happens to Hitler, if our future plans call for the maintenance of a huge army.
Freedom is not possible to a people committed to such a plan, for two reasons. The soldiers themselves have no liberty as Americans have always interpreted the word, and civilians who pay their bills have only one left – the liberty of slaving to support them.
Whatever our fate is to be after this period of world insanity has passed let us hope amd pray we shall not be an armed camp or an arsenal. In either event, we will kiss the American Dream goodbye.