Reading Eagle (January 31, 1941)
BUND LEADER SENTENCED TO PRISON TERM
Kunze and 8 associates punished as violators of 'race hatred' law
…
BETRAY NO EMOTION
…
New Jersey judge frees all in $2,000 bail each, pending appeal
…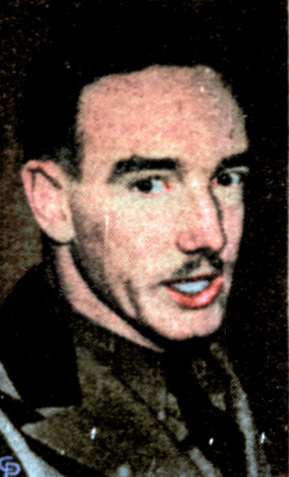 Newton, N.J., Jan. 31 (AP) –
Wilhelm Kunze, national leader of the German-American Bund, and eight Bund associates were sentenced today to serve one year to 14 months in state prison on charges of violating New Jersey's "race hatred" law.
Two of them were also fined $2,000 each and the other seven, $1,000 each.
The men had been indicted on charges of making or permitting anti-semitic speeches at the Bund's Camp Nordland, in Andover Township. They elected to file a demurrer, challenging the constitutionality of the law and denying the seriousness of the charges, instead of standing trial.
Judge John C. Losey, of the Sussex County court, overruled the demurrer January 7 and imposed the sentences today.
Appeal motion filed
An appeal motion was immediately filed.
Sentenced with Kunze were:
August Klapprott, Andover, the Bund's eastern regional leader, whose territory reaches to Florida, one of those fined $2,000.
Matthias Kohler, Irvington, N.J., Bund treasurer, also fined $2,000.
The Rev. John C. Fitting, Union City, state Bund secretary.
Richard Schiele, Paterson, Camp Nordland trustee.
Paul Schaarschmidt, Paterson, also a trustee.
Carl Schipphorst, Glen Rock, trustee.
George Neuppert, Cliffside Park, trustee.
Leonard D. Clark, New York, writer for a Bund publication.
All but Clark were given prison sentences and $1,000 fines on charges of permitting the speeches. Clark was sentenced for making one, while Klapprott and Kohler were assessed the additional fines for making others.
Judge Losey released all in $2,000 bail each, pending an appeal to the State Supreme Court. He granted a certificate of reasonable doubt over the objections of Prosecutor Charles T. Downing that it was an "imposition" on the court after the course followed by the defendants.
Crowd is silent
None of the Bund officers or Clark showed any emotion as sentence was imposed, nor was there any demonstration by the crowd composed largely of residents of this rural, northwestern New Jersey county.
Present for the sentencing was Wilbur V. Keegan, of West New York, attorney for the Bund, who was indicated with the others, but who chose a different defense. Keegan elected the setting of a trial date, then a federal court challenge of the law. Federal judge Guy L. Fake, in Newark yesterday, set February 14 for a hearing on Keegan's move to enjoin the Sussex authorities from trying him.
Judge Losey told the defendants:
It seems to be conceded that the purpose of the German-American Bund is to attain ascendancy over the Jews.
He pointed out that the Constitution guaranteed freedom of worship and added there was "no room in this county" for anything contrary to this document.