The Pittsburgh Press (June 2, 1943)
Lisbon transport reported shot down by Nazis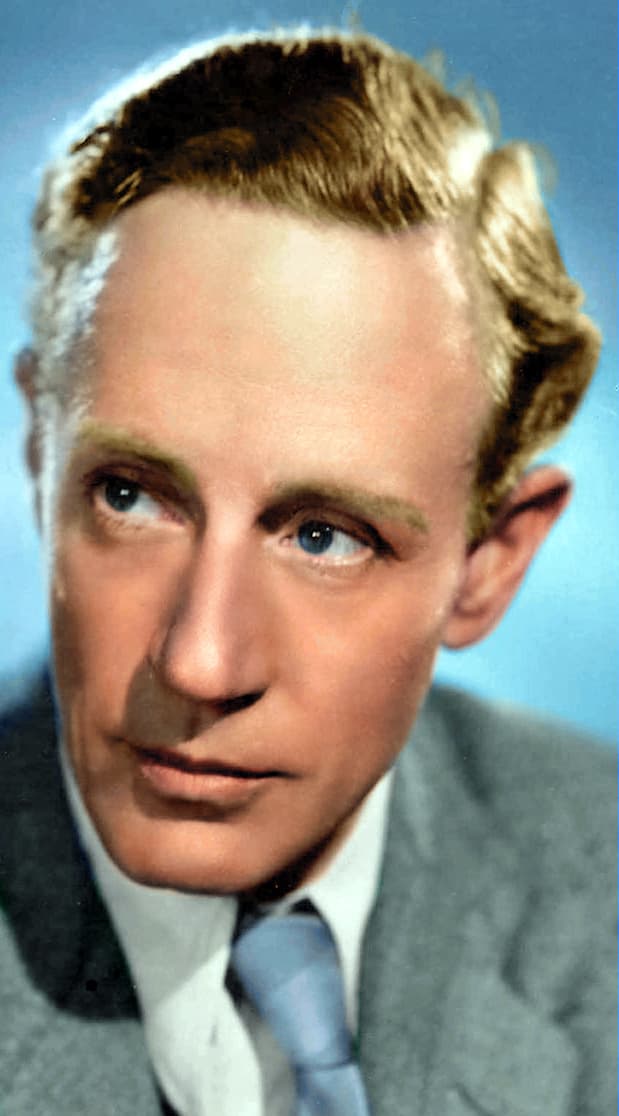 Leslie Howard – Death in Bay of Biscay!
London, England (UP) –
A British Overseas Airways transport, which Lisbon dispatches said carried the famous actor Leslie Howard and 14 other persons, is missing on the regular flight from Portugal to London and has apparently been shot down by Nazi warplanes over the Bay of Biscay.
The big Douglas passenger plane, operated by the Dutch KLM Line and carrying three British children who had just arrived from America en route home, was "shot down," according to the British press attaché in Lisbon, where little hope was held for survival of any of those aboard. The last wireless message from the plane reportedly said it was under attack.
Reporter on board
Mr. Howard's business manager, Alfred Chenhalls, was also reported aboard the plane, which carried 13 passengers and four crewmen. Another reported passenger was Kenneth Stonehouse, Washington correspondent of the British news agency Reuters.
Mrs. Howard was reported grief-stricken at her home. Dale Harris, son-in-law of the Howards, said that the family had heard nothing definite about the plane.
Leslie Howard was one of the great names of the contemporary American and British stage and of the motion picture. To the British public, he was often thought of as that "American actor," though in fact, he was thoroughly British, so much so, indeed, that to the American public, he was always regarded as "that British actor."
His fame as a producer and director of motion pictures was only a little less than as an actor. In addition, he was a distinguished satirist, particularly on subjects relating to the theater, and a playwright of skill.
Made 'outward bound'
One of his best-known parts was in The Petrified Forest, in which he played both when it was a play and a motion picture. He costarred with Humphrey Bogart.
His popularity with the American movie audience started in 1930 with his first movie, Outward Bound. After that, he devoted his talents principally to the movies, dividing his time between American and British companies whom he served in varied capacities. He maintained a country home in England but he spent the great part of his time in his Hollywood home.
He was firmly established on the British stage by 1920, but after that year, he made only one appearance on a London stage.
Born in London
Mr. Howard was born in London April 3, 1893, the son of a stockbroker.
He went to work as a bank clerk after his graduation from Dulwich School, London, but found it dull. After he was invalided out of the British Army in 1918, he was unable to bring himself to enter the financial marts again and drifted into the theater.
For a while, he toured the British provinces in such pieces as Peg o' My Heart and Charley's Aunt. Then came London and a part in The Freaks. His star rose rapidly from then on.
In 1921, he appeared in New York for the first time in Just Suppose, followed by uncounted other plays.
Mr. Howard met his wife, then Ruth Martin, while serving in the last war. Three weeks after they met, Mr. Howard got an hour's leave and they eloped.
Of his movie successes, some of the better-known were Never the Twain Shall Meet, Devotion, Smilin' Through, The Woman in His House, Captured, Berkeley Square, The Lady Is Willing, Of Human Bondage, British Agent, The Scarlet Pimpernel, The Petrified Forest, Gone With the Wind, Pygmalion and Intermezzo.