At the end of November 1941 , as a gesture to support Rommel's Panzer Army in Libya , OKM (Oberkommando Marine) in Berlin instructed BdU ( U-Boat High Command) to transfer several more U-Boats to western sector of Gibraltar area. They were to continue attacking convoys from Mediterranean to British isles , despite all intelligence available to Berlin that British convoys to Mediterranean and Middle East were following Cape Hope route by rounding African shores to Indian Ocean and Red Sea , German High Command and OKM made this an order.
On top of that British ASW forces and escort vessels were greatly strenghened in this area around Gibraltar since 1941 summer. Initially U-Boats scored a few sucesses in this region. U-43 commanded by Wolfgand Luth sunk two straggling merchant ships from convoy Ourtbound South OS12 and then destroyed an 12.000 ton American tanker Astral sailing alone from Caribbean carrying fuel. (this ship went off with a tremendous explosion and none of her crew survived)
At this time German spies in Gibraltar reported that a Homebound Gibraltar convoy HG76 was about to sail to British isles , BdU (U-Boat command) position several U-Boats west of Gibraltar to form a new patrol group code named Seerauber (made up seven U-boats) In the afternoon of 14th December 1941 convoy HG76 made up thirty two merchant vessels left Gibraltar and started their paasage to UK. German submarine U-74 reported convoys departure same day then went straigght into Gibraltar Straits to enter Mediterranean.
German spies in Gibraltar also reported the departure of convoy HG76. They listed the precise number of merchant ships (thirty two) , but understated or misindentified the escort forces (which was actually very strong) , reporting "three destroyers" , "few corvettes" and "an aircraft tender" Actually Royal Navy escort to convoy HG76 was massive , organised under command of Escort Group 36 : three destroyers , four sloops , nine corvettes and jeep carier HMS Audacity carrying four Martlet fighter aircraft ( F4 Grumann Wildcats manufactured in US and purchased by British ) against German Condor reconnisance bombers. Heavy irony is this : HMS Audacity had been a German merchant ship named Hamburg previously , captured intact by Royal Navy in 1939 and converted into a jeep carrier. This was thae first time an aircraft carrier vessel was escorting a convoy all the way to destination.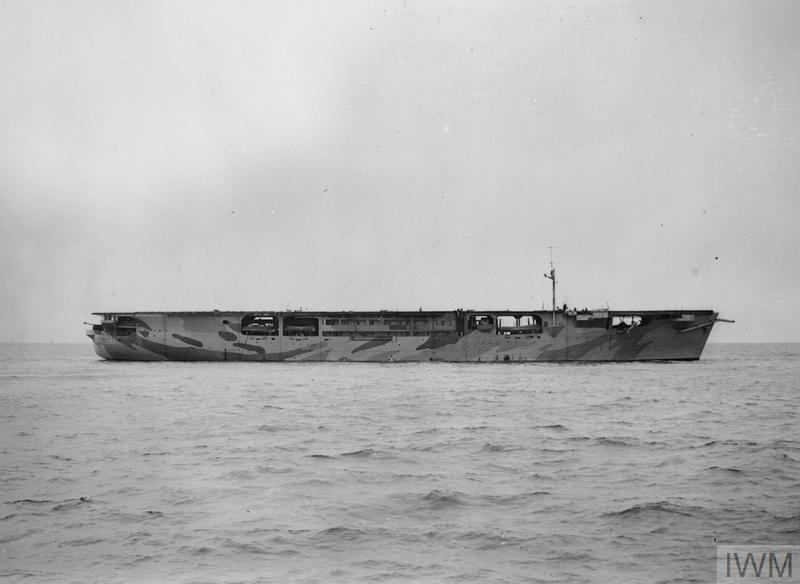 HMS Audacity
On top of everything the officer commanding Escort Group 36 protecting the convoy had been no other than extremely capable and talented Royal Navy Captain 45 year old Frederic "Johnny" Walker in the Royal Navy sloop HMS Stork who would be the ultimate nemesis personified for German Navy U-Boat arm later in the future. Son of a career naval officer , Walker was a tough , outspoken onetime a middle weight boxer with 27 years of naval service in His Majesty's Navy and now he was itching to put a few punches (first of many in his active career) to German U-Boats. Between the wars he had specialised in ASW (Anti Submarine Warfare) , rising to command of the Royal Navy ASW school in Portland in 1937. Lifted from a staff job , he had been given command of Escort Group 36 (two sloops and seven corvettes) in March 1941 and drilled his crews ruthlessly in ASW (Anti Submarine Warfare)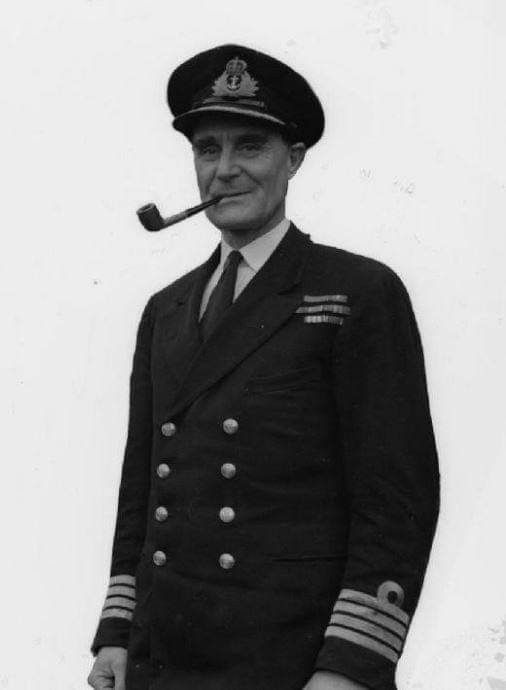 Frederic "Johnny" Walker
As soon as they got the intelligence report from spies in Gibraltar that convoy HG76 departed the harbour and got contact report of U-74 , BdU and Admiral Donitz alerted and redeployed all U-Boats on Seerauber patrol group to north to north west and requested Luftwaffe Condor recon flights from Bordeux.
Things began to go wrong from first day for German side though. A heavy fog on December 15th prevented and air or U-Boat contact with convoy. Then on night of 15th-16th December 1941 , four Royal Navy destroyers (Australian destroyer HMAS Nestor and British destroyers HMS Croome , HMS Foxhound and HMS Gurkha II) made an ASW sweeping patrol on the area west of Gibraltar. At 11:00 PM , HMAS Nestor spotted a U-Boat on the surface thirty miles off Cape St. Vincent close to approaches of Gibraltar. HMAS Nestor alerted other destroyers then charged in full speed guns blazing. U-Boat quickly dived but all four British destroyers alerted , started an offensive sweep with hydrophones and active sonar.
Their querry was brand new Type IX class submarine U-127 commanded by Bruno Hansmann sailed from Kiel seventeen days earlier. She was holding extreme south end of Seerauber patrol line. Due to an erronous spy report from Gibraltar , Hansmann assumed convoy HG76 returned to Gibraltar and expecting to contact with the convoy when she sailed again.
Upon reaching the spot where U-127 crash dived , HMAS Nestor got an excellent sonar contact. Holding the contact HMAS Nestor dropped five depth charges in a rapid but carefully planned attack. Soon afterwards , British destroyers found some oil , wreckage , pieces of wood and some clothing plus "human remains" on the spot. Nothing more was ever heard from U-127. This was the first U-Boat loss from Seerauber group.
Strike One