The Pittsburgh Press (April 30, 1941)
ARMY DUE TO GET AIR DREADNAUGHTS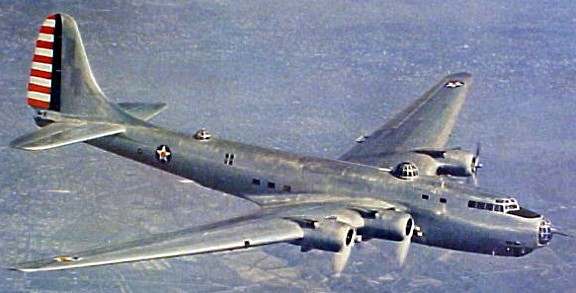 Washington, April 30 (UP) –
The War Department today awarded a $43,521,300 contract for airplanes and parts to the Douglas Aircraft Co. Inc., Santa Monica, Calif., in a step believed to presage development of a fleet of 70-ton aerial dreadnaughts about twice the size of the Army's present biggest bombers.
Officials would not discuss details of the order, but observers believed the contract was for the new so-called B-19 bomber which has been developed for the Air Corps by Douglas.
The plane, larger than any known commercial or military aircraft, was described by the War Department more than a year ago as capable of cruising more than 6,000 miles – sufficient to span the Atlantic and return. It has gross weight of 70 tons, including a useful load of 28 tons. The load includes bombs and gasoline.
The current four-engined bombers, including Boeing's Flying Fortress, weigh about 22 tons without the load.