from "The Longest Siege Tobruk" written by Robert Lyman
After fall of Tobruk on 22nd January , Cyrenaica (entire eastern province of Libya) now lay open to O'Connor's maruding 13th Corps but for Graziani's remaining forces (routed remants of 10th Army , three Italian infantry divisions and one armored brigade and advance units of 5th Army) , which were entrenched on the coast at Derna and at the desert fort of Mechili, where his armour was concentrated under General Babini. (Babini Armored Group)
On 23rd January , General O'Connor , who took orders from Cairo to capture Benghazi the day before , attacked the former with the Australians of the 19th Infantry Brigade, while the 7th Armoured Division (now nicknamed "Desert Rats") struck at Mechili. The first tank-on-tank battle of the campaign took place at east Mechili on the evening of 23 January, the seventy tanks of General Babini's armoured brigade (Babini Group) fighting with unusual tenacity against 4th Armored Brigade. By the end of the battle Cyril Joly's 2nd RTR had knocked out nine Italian M13s for the loss of one cruiser and six light tanks of the 7th Hussars, one of which was Second Lieutenant Roy Farran's. However advance of 7th Armored Division was halted before Mechili. At Derna extremely strong defences to the east of the town in Wadi Derna held up the Australians for four days, with Italian shellfire being particularly effective.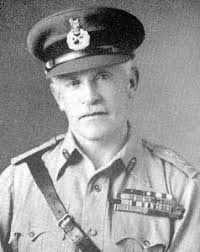 General Richard O'Connor
But when on January 26th 2/4 Australian Battalion cut Derna - Mechilli road and Australian advance units crossed Wadi Derna at the night (overflanking Italian defensive positions) then 11th Hussars inftrated a gap between Derna and Mechilli , General Babini and his superiors decided that enough stalling action was done to cover their retreat from western parts of Cyreneica. (in the shadow of disaster at Sidi Barani on last December , Graziani and other Italian generals assumed that 150 British tanks infltrated into Wadi Derna ! It was just one Australian infantry battalion and one tank battalion instead) By the end of the month Italian resistance was visibly diminishing, the remaining Italian armoured forces from Mechili escaping into the Jebel Akhdar by 27 January. On 28th January , 2/11 Australian Battalion took heights overlooking Derna and captured 300 Italian prisoners and the defenders of Derna beginning to withdraw on the 29th. On 30th January British and Australian scouts entered Derna and Mechilli unopposed.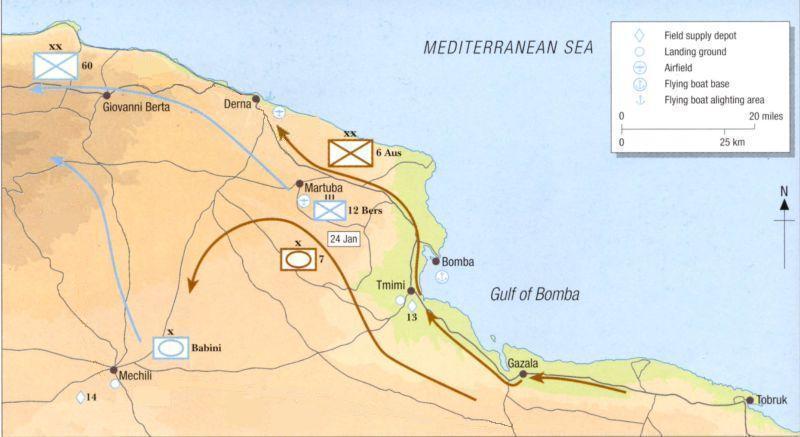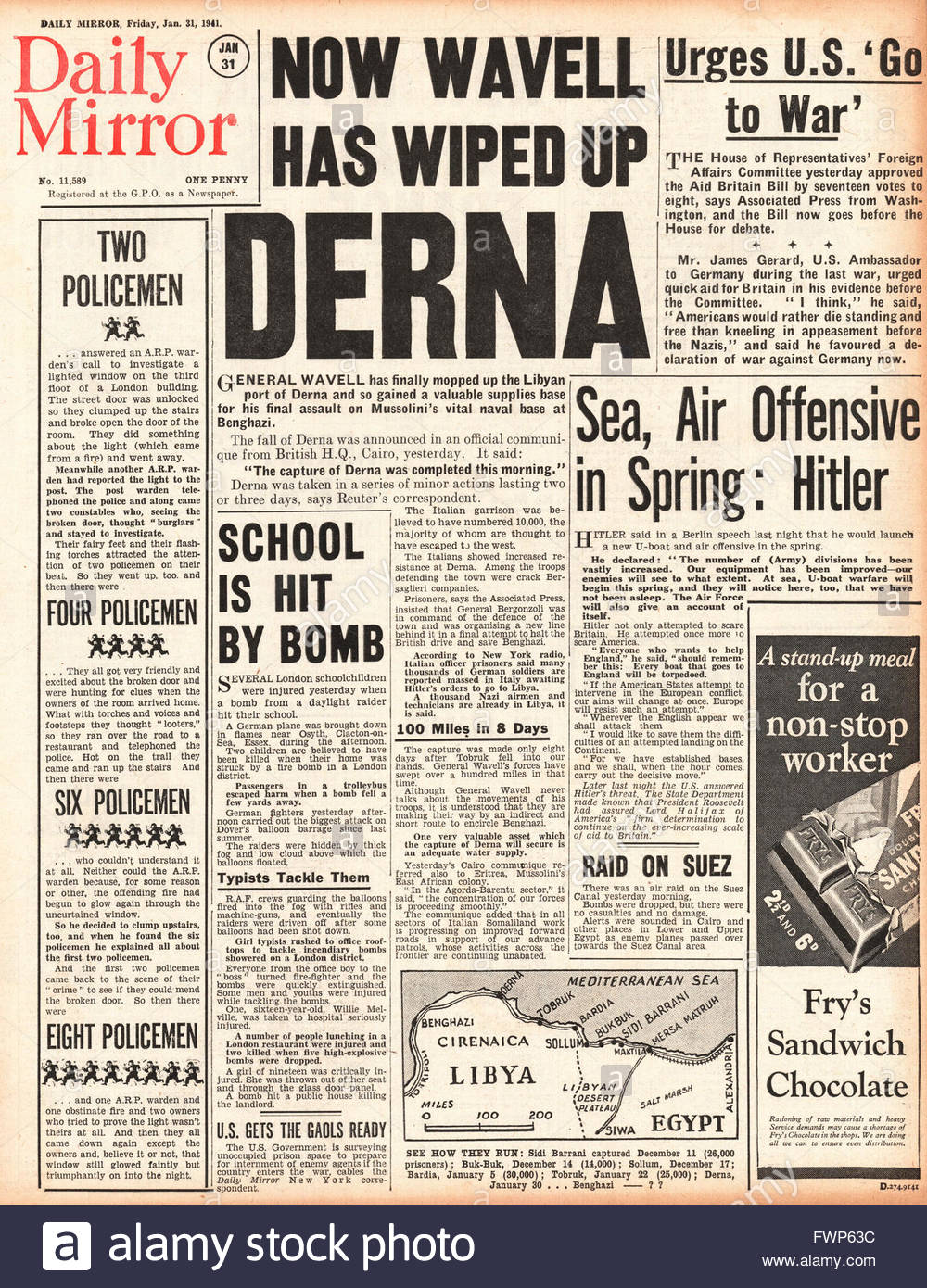 General O'Connor who had realised enemy escaped entrapment between Australian infantry and British armor at Mechili and Derna , had hoped that he might be given two weeks to resupply his exhausted 13th Corps (the Western Desert Force had changed its name on 1 January) before continuing his advance. The 7th Armoured Division was by now reduced to about forty cruisers and eighty light tanks, all of which were in a poor state of repair. It was clear by Monday 3 February, however, when the Australians discovered the ancient Greek and Roman town of Cyrene (latterly Graziani***Cyrenaica-can headquarters) evacuated, and Barce further to the west also abandoned, that Graziani was beginning a full-scale withdrawal from Cyreneica.
General Annibale "Electric Whiskers" Bergonzoli (ex commander of Bardia) escaped again to east just before Derna fell though. Could 13th Corps catch him ?