Prototype Bf-109 with a 690hp Rolls Royce Kestrel engine.
Bf-109's (OK, really Ha-1112 Buchons) with a Merlin Engine.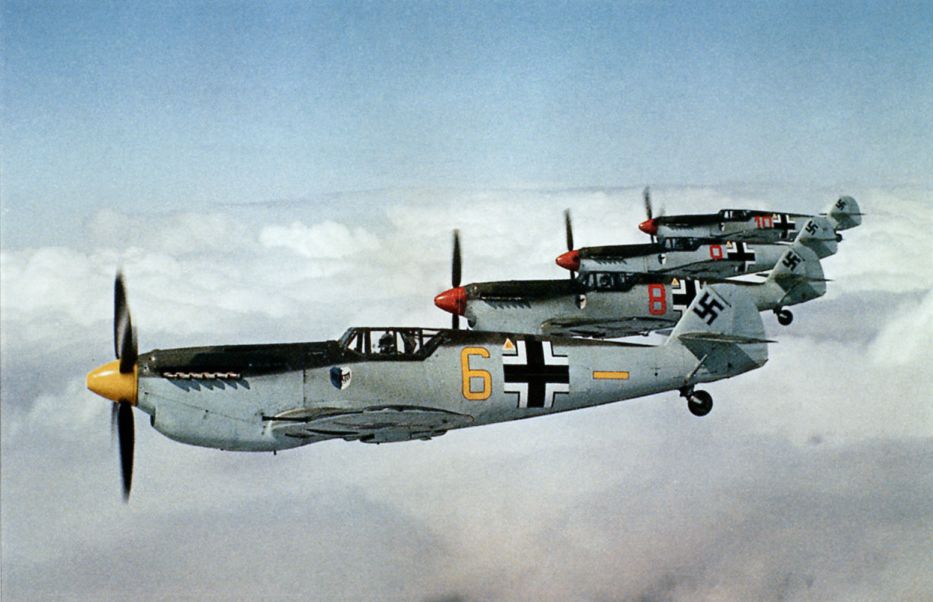 These particular ones were used as stand ins for Bf-109s in the Battle of Britain movie the type was also used in the film Memphis Belle. The makers of Battle of Britain managed to assemble a fleet of over 100 WW2 vintage airplanes including Hurricanes, Spitfires and Spanish CASA 2.111 bombers to play the part of He-111s. According to the Wikipedia page for the film, this was equivalent to the 35th largest airforce in the world at that time.