The Pittsburgh Press (January 8, 1944)
Ex-First Lady stricken in New York suite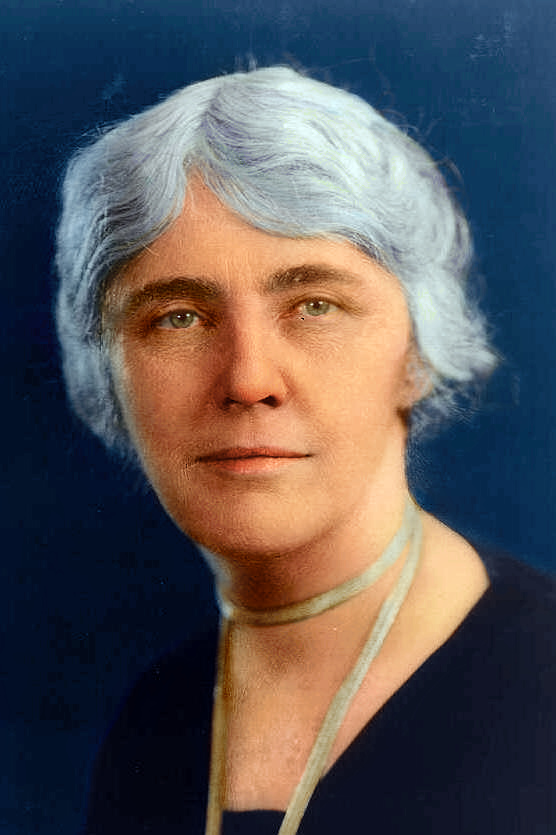 Mrs. Herbert C. Hoover, noted for her graciousness.
New York (UP) –
Mrs. Herbert Hoover, 68-year-old wife of the former President, died of a heart attack in their fashionable Waldorf Towers suite last night while dressing for dinner.
Mr. Hoover, 31st President of the United States, was with her at the time. They came here Dec. 13 from their home at Palo Alto, California, to spend the holidays.
Mrs. Hoover, noted for her graciousness, had attended a concert with friends in the afternoon and then went for an auto drive. When she returned, she was said to be "feeling fine."
Shortly after 7:00 p.m. EST, while preparing to leave for dinner, Mrs. Hoover suffered an acute heart attack. The former President summoned their personal physicians and also the house doctor, but Mrs. Hoover died within 10 minutes.
Their two sons, Herbert Jr. (radio engineer) and Allan (a rancher), were notified in California and left immediately for New York.
Mrs. Hoover, the former Lou Henry, was born in Waterloo, Iowa, in 1874 and would have been 70 March 29.
Married in 1899
Although the tall, white-haired former First Lady was content to remain in the background, she had been a constant companion of Mr. Hoover ever since they met in 1898 on the campus of Stanford University, where both were studying geology.
They were married the next year and spent their honeymoon in China, where Mr. Hoover, as a young engineer, had been appointed an adviser on mining to the Chinese government.
By the time their first son was four years old, they had traveled around the world three times, sometimes living in tents and were in Tientsin, China, during the Boxer Rebellion.
Never in limelight
Outside of her activities with the Girl Scouts, of which she was National President in 1922. Mrs. Hoover was never in the limelight while she was the First Lady of the land.
Indicative of her retiring nature, Who's Who gave only nine lines to her biography, describing her as a translator and "a member officer and honorary officer of many educational and philanthropic organization."
Her principal role as translator was in aiding her husband to transcribe the medieval Latin Agricola's De re metallica.
The death of Mrs. Hoover left five surviving wives of former Presidents. They are Mrs. Thomas J. Preston (the former Mrs. Grover Cleveland), Mrs. Theodore Roosevelt, Mrs. Woodrow Wilson, Mrs. Benjamin Harrison and Mrs. Calvin Coolidge.
Funeral plans will be announced later.