Allies or Axis? I think you meant Axis.
I know almost nothing about Bulgaria in general!
No, I meant the Allies. After September 9th, 1944. See what I mean

Oh, I thought you were talking about their role pre-1944.
Nah, people actually know about that. Once the Soviets arrive though, people's interest stops.
Probably because of this.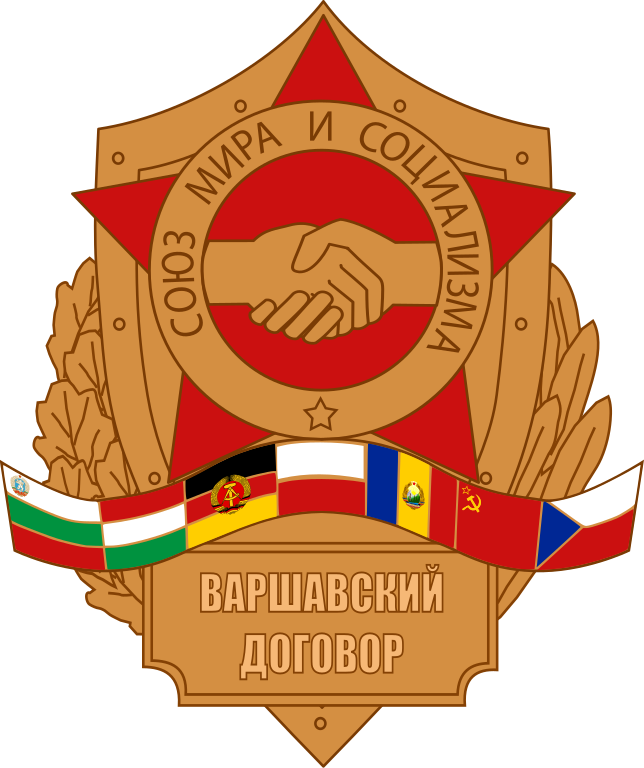 Surely few know that Bulgaria was the only former Axis member that not only lost territory, but gained territory
Hello,
I am a professional archivist with a strong interest in World War 2 and would be happy to help with US based research (and possibly some Canadian research). I live in St. Louis, Missouri the home of the US National Personal Records Center which houses the military personnel records for the United States from approx 1900 to 1990. Also, I have done research at several US National Archives facilities.
Also, I have a good size collection of books on World War 2, most first hand accounts by those you fought the war. The subject of the books are US aviation, submarines, US Marine Corps and other topics.
Regarding the Canadian research. My grandfather fought in the Canadian army in World War 1. His unit, 1st Hussars, went on to fight in World War 2; trading horses for tanks; and I have been looking for continuing my research on the unit.
Let me know if you are interested or have any questions.
Thank you.
Scott
I'm a child of a WW2 veteran with a lifelong interest in the war, which led me to run a small company providing uniforms and militaria to movie and stage productions, along with consulting on historical accuracy. Been working in IT for many years since demand dropped post-D-Day 50th anniversary, but never stopped researching and assisting museums. Been a Patreon supporter since launch, and just joined the website to see if I might be of assistance. Keep doing the good work, Kel.
I may be able to help with some WaH episodes as I am currently studying the SS ahnenerbe. It was a branch of the SS that would do archaeological digs around Europe and the Mediterranean before and during the war. This would mainly be actual archaeological digs that where funded by the SS to support the Nazi ideology of Lebensraum or to collect artefacts for German Officials like Himmler. Many of the Archaeologist where young students who saw an opportunity and took it whereas others where long standing academics in the field of European Archaeology. The other activity the SS Ahnenerbe would be to fabricate Archaeological sites to support Nazi race theory and destroying archaeological sites out of malicious intent or lack of experience on completing archaeological digs.
The other is some Australian history that is coming up in 1942 with the submarine attacks on Sydney and my hometown of Newcastle. I can get access to local sources through the local Library and fort scratchley which was the fort that engaged the Japanese submarine from Newcastle.
I will post some more information in the coming weeks as I am doing this partly for a school History extension Essay on the Ahnerebe and just trying to help with this project with my local sources. Sit tight and more sources should be on the way!
I hope they liked what I wrote about Carton de Wiart. I'm afraid I kind of rushed it because I was busier than I thought I was going to be.
As a Dutchie now living in your great country, I can assure you that people in The Netherlands have not forgotten the Canadian soldiers who put their lives at risk to free them. However, the generation(s) that remember it first-hand are disappearing.
Maybe that is happening in Canada too. But from my own personal experience, since WWII there has always been a special connection between The Netherlands and Canada afterwards.
Hi TG crew,
As outlined by many others, I would also be more than glad to help you out!
I'm a grandson of a WW2 veteran who participated heavily on the Eastern Front, from Romania's involvement in the war, and have access to primary sources as well. I would love to help out particularly on the delicate topics that Romania has gotten through during the war (recently mentioned in Wars Against Humanity), especially to shine a light on the difficult times the country went through.
I've been following for a very long time (TGW times I guess, if that counts?) and I really appreciate the work that you guys do.
Thank you!
I personally know a couple of Canadians of Dutch ancestry
Good day
Since Germany is about to go into ussr, I decided to write here. We have many projects like Andreev Club, Forgotten Russia etc. most of them are in Russian there and we write about Russians volunteers in WW2 who fought against communists. We also have a lot of information about Cossack volunteers as well as pictures and their stories.
This history is not allowed in modern Russia and was forbidden in ussr since they have seen us as traitors, but many of us see the communists as traitors to true Russia. I am not planning to debate any soviets here. But if your team needs info from us on any anti-communists resistance or German / Italian or independent Russian units. Example (RONA, ROA, RNNA, etc.) units who were full of Russians and Cossacks please fill free to write. Just important to note that we are anti-soviet so we will have a bias.
Since you started talking about Yugoslavia, I would also like to mention the Russian Protective Corps that was formed in Yugoslavia after the German invasion. It was fully Russian white immigrants. The fought communists and Ustase to protect Serbians under German high command.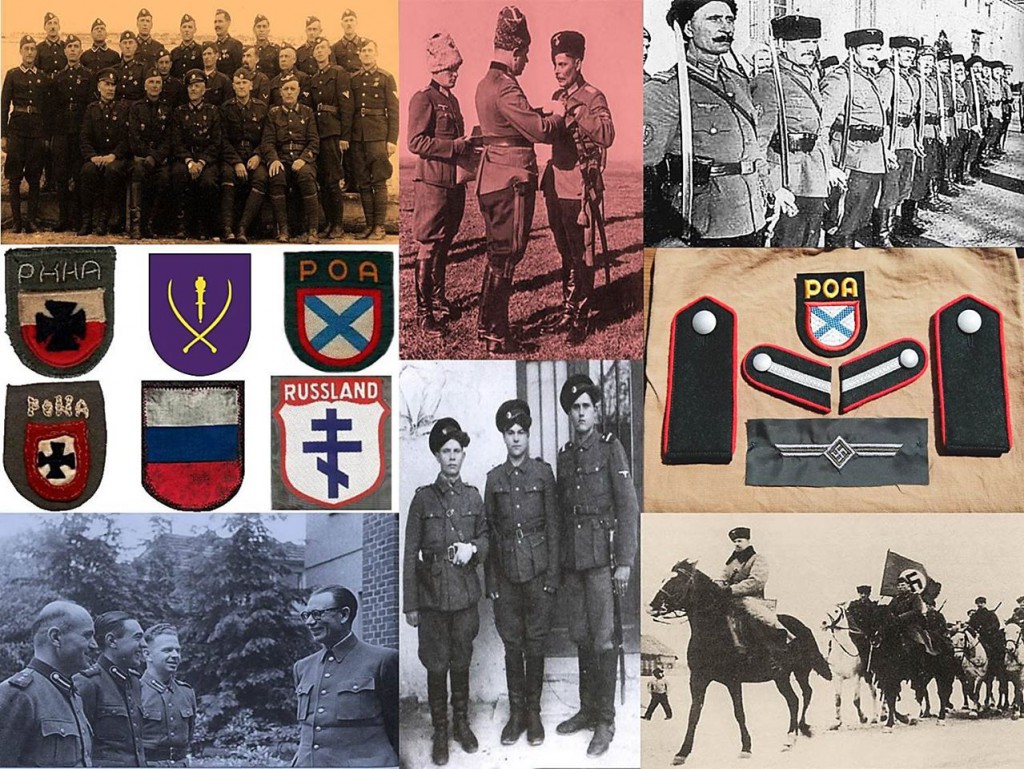 I am not sure how well-stocked you are with researchers who can read Mandarin and Cantonese sources. But I happen to have a lot of students who can and who have quite a bit of time on their hands at the moment. I would be happy to ask around whether any of them would be interested in researching WW2 stories from mainland China as well as from HK and Taiwan. It might perhaps also be useful in case TimeGhost considers doing a Chinese Civil War special at some point.
I would be interested, am quite knowledgeable about the post April 1941 situation in Yugoslavia relating to the various factions there
I will be glad to assist anyway especially in Mediterranean and Middle East Theaters
All of you who are interested in Yugoslavia and how the things are developing there I already doing researches in the shape of important timeline events from the very start based on this topic (although not that deep since the lack of time unfortunately).
Following period July, August, September and October 1941 is particularly very important and maybe the most interesting of all. I will made effort to continue with posting of timeline events in following topic:
Regarding collaborations units I also write one posts about it on this topic:
Will try to do more on this topic too since there is more things there and units to be mentioned.
Also hope that people in charge for episodes are following this timeline, I know I getting boring with some of the Yugoslavian events but some stuff are really crucial to be mentioned and to be skipped.
Greetings to all who are doing volunteering researches here.
Hello,
I think I may be able to help with some research regarding some of the British Commonwealth/Empire Countries and Campaigns.
Despite being a Brit, my academic area of speciality is grounded in the ANZACs of the First World War, which I researched in my BA (hons) Dissertation. I was predominantly looking at the development of wartime mythology and national identity, such as the Anzac Spirit and the concept of mateship. I then compared these wartime concepts to post war additions and interpretations by latter generations of Australian Diggers (in WWII and Vietnam) and other bodies such as the Government, academics and popular media to see which latter entities built on the mythology, sought to exploit it (for political or commercial reasons) or redefine them to keep their broad appeal in a rapidly changing country.
Some of my research touched upon the actions of the Australian and New Zealand forces during the Second World War (e.g. Rats of Tobruk, and The Kokoda Track) and while the show has already featured a number of their actions in Europe, North Africa and the Middle east, the Pacific War is yet to break out. so I am happy to do and assist in research relating to the Australian, New Zealand and British Imperial actions of the South Pacific Campaigns. I can also do research relating to the home fronts down under where there were fears of a Japanese invasion, an invasion of GI's and mounting questions about Britain's ability to defend its most distant Dominions.
If I can be of any assistance please let me know.
my email is thomasgregg123@hotmail.com